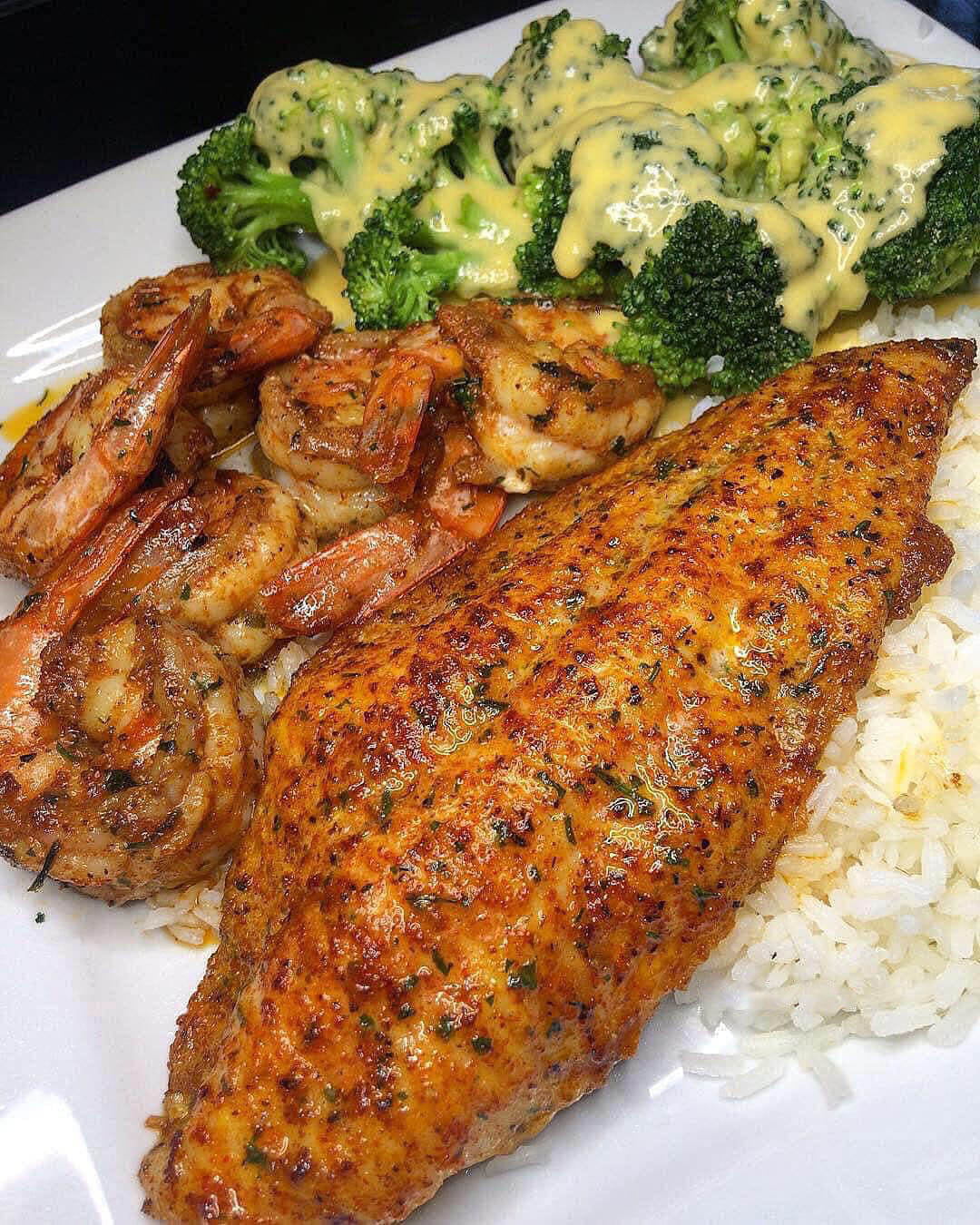 Catfish makes us think of lazy summer days spent at the lake, and we love it for that. Baking your catfish makes this meal much easier, with no worry of oil getting everywhere. We still bread it in cornmeal and season it with some Cajun seasoning, so you won't miss anything at all!
The catfish is slathered in butter then coated with every spicy/flavorful herb I could think of. Seared in butter (of course) in a cast-iron pan. It gets smoky. Be warned.
Dirty Rice usually calls for chicken livers, but I stuck to my beloved pork sausage and called it heaven. Same spicy herbs went into the rice. Serve with roasted broccoli and pretend you're healthy.
For Ingredients And Complete Cooking Instructions Please Head On Over To Next Page Or Open button (>) and don't forget to SHARE with your Facebook friends