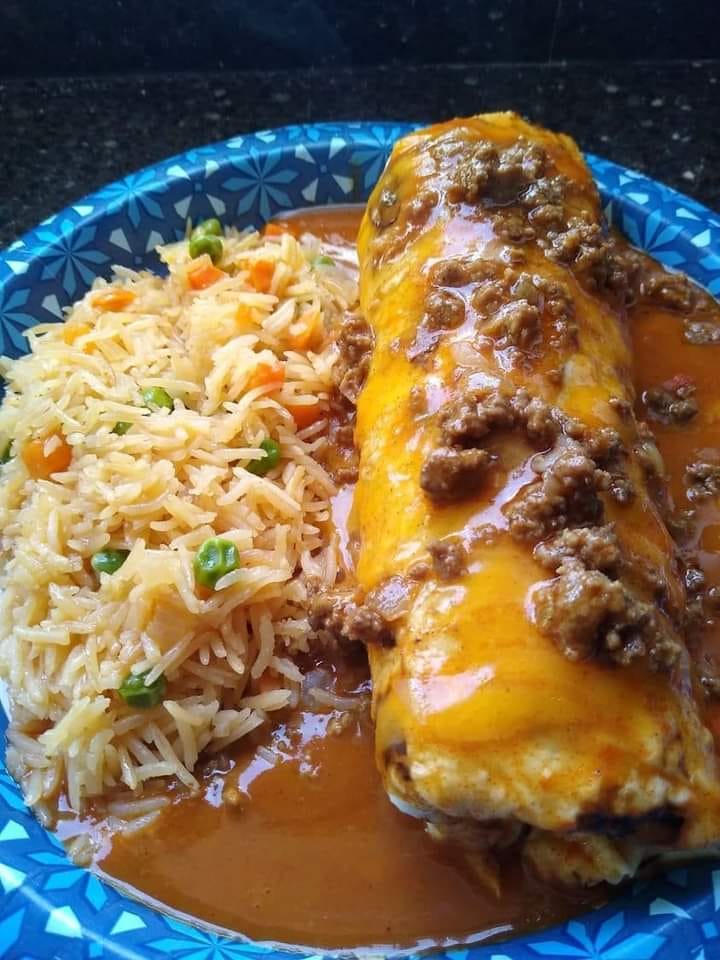 I've made these Red Burritos several times in the past month or two, to much acclaim from my children. We all love a crispy burrito, filled with yumminess, and topped with hot enchilada sauce and cheese. I regularly fill the freezer with batches of these for us to serve as dinner or reheat for quick snacks.
These Red Burritos are my healthier version of the chimichanga. Instead of frying them, I bake them in the oven until crispy. Then I serve them with all the fixings: enchilada sauce, cheese, lettuce, tomato, guacamole, and sour cream. Burrito night is a hit, to be sure.
As I mentioned, I do love to make these for the freezer. My husband and college son can grab a few to pack for lunch. They make for easy, on-the-go snacks. And honestly, having a meal already to go is such a lifesaver on busy nights!
For Ingredients And Complete Cooking Instructions Please Head On Over To Next Page Or Open button (>) and don't forget to SHARE with your Facebook friends
advertisement