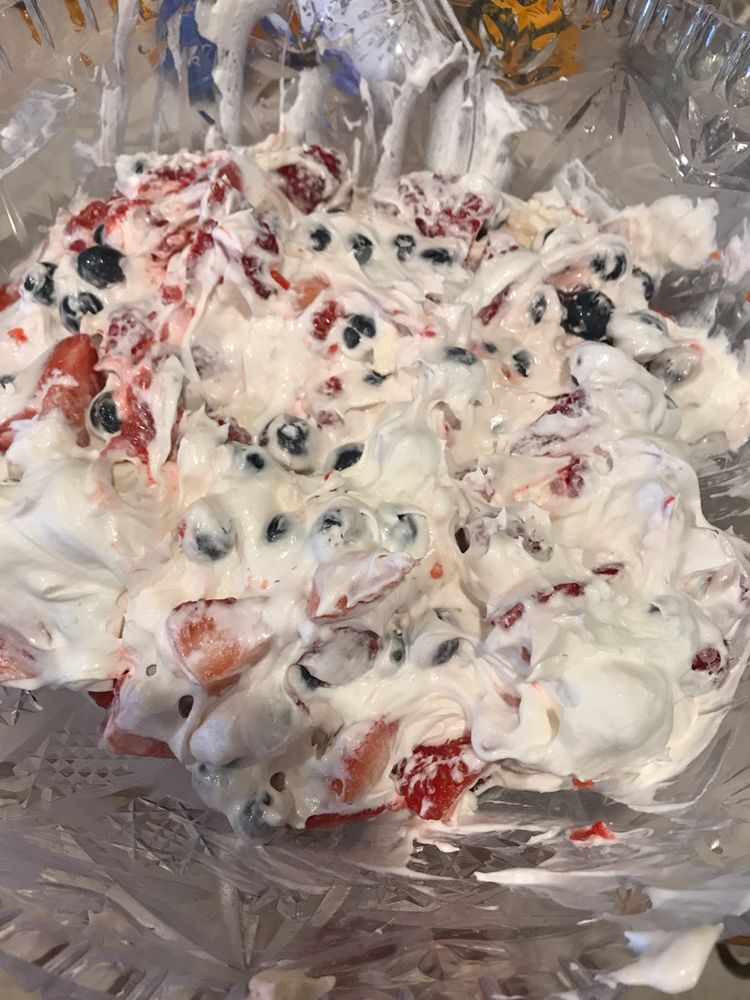 Cheesecake Summer Berry Salad is the best 'salad' that you will ever have this Summer! Its packed with fresh juicy berries and covered in a delicious sweet creamy topping!
THIS FRUIT SALAD IS INCREDIBLY LIGHT AND REFRESHING– EVERYONE RAVES ABOUT IT! YOU CAN EASILY CUSTOMIZE IT USING YOUR FAVORITE FRUITS!
ITS FAIRLY HEALTHY WITH THE BERRIES BEING PACKED WITH ANTIOXIDANTS! YOU CAN MAKE IT CARB FRIENDLY BY LEAVING OUT THE ADDED SUGAR OR EVEN REPLACING IT WITH SPLENDA!I'M SO HAPPY THAT IT'S FINALLY BERRY SEASON!
I COULD TRULY EAT THE WHOLE BOWL OF THIS FRUIT SALAD!
PERFECT FOR COOK OUTS, GET TOGETHERS, BBQS, POOL PARTIES OR EVEN FOR THE UPCOMING 4TH OF JULY WHERE YOU COULD JUST USE RED AND BLUE BERRIES TO MAKE IT FESTIVE!
For Ingredients And Complete Cooking Instructions Please Head On Over To Next Page Or Open button (>) and don't forget to SHARE with your Facebook friends
advertisement