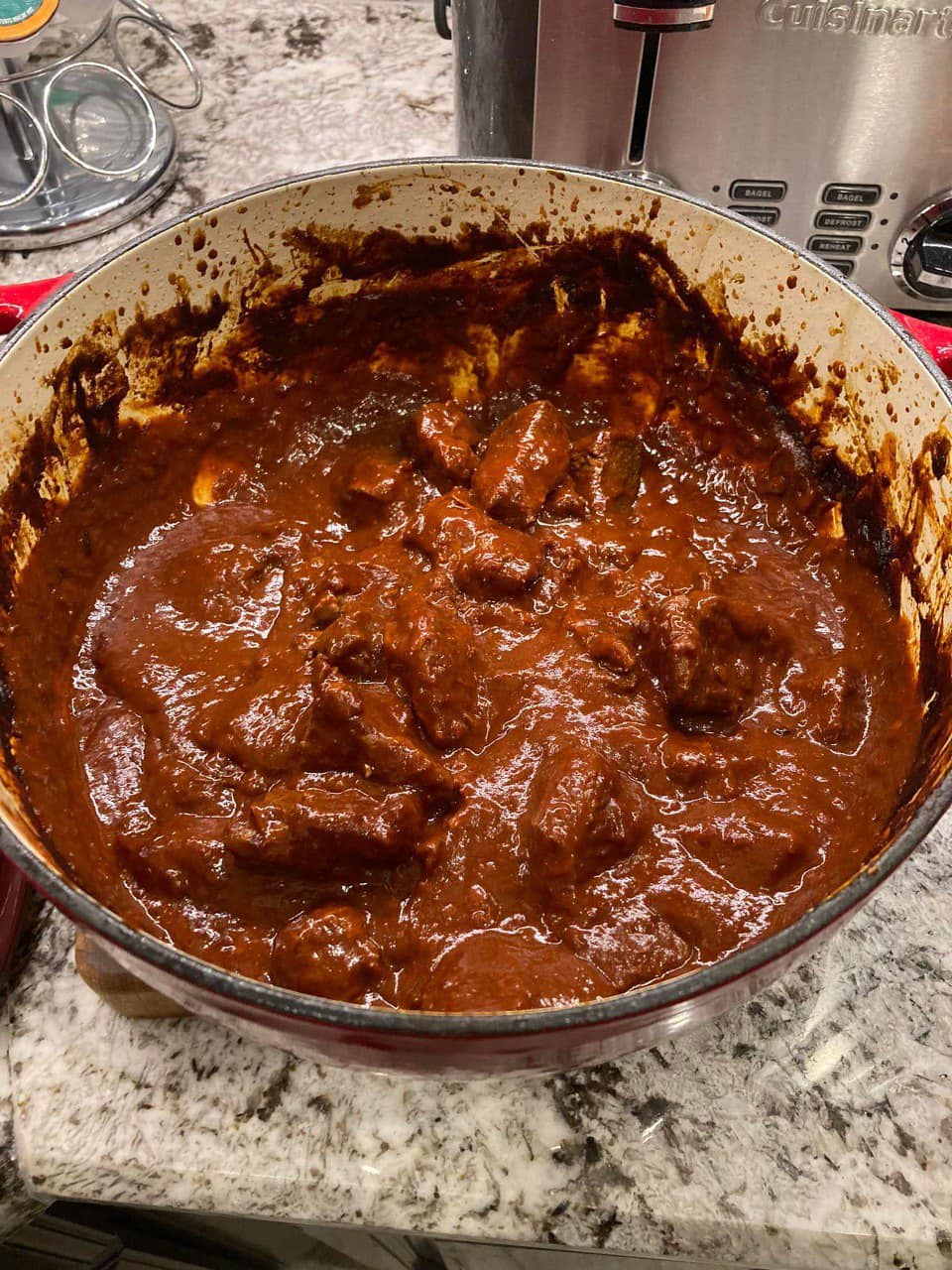 Ingredients :
3 lbs pork butt or shoulder cut in chunks (pork ribs work great too)
1 small onion
3 garlic cloves
8 Chile guajillo or New Mexico for a spicier dish add 5 Chile de arbol
1 tsp cumin
1 tsp ground Mexican oregano
Salt and pepper to taste (I use kosher salt)
Directions:
Put pork in a pan drizzled with oil. salt and pepper pork and add to oil. Sear the pork until nice and golden brown. Take the chiles and put them on a Comal keep turning them until they change a slight brownish color. Be sure not to burn them or they will become bitter. Once Chiles are ready put in a blender seeds and all no stems with 4 cups of very hot water. Add, oregano and cumin, garlic and onion. Blend until you have a nice red sauce. Take a strainer and strain the sauce so that you have a smooth sauce that's free of seeds. Pour over the pork add a Lil more water if need be and simmer until pork is tender and can be cut with a fork. You can add more cumin and salt to taste.
Serve with Arroz guisado, beans and or a salad and tortillas…
Enjoy!!!
For Ingredients And Complete Cooking Instructions Please Head On Over To Next Page Or Open button (>) and don't forget to SHARE with your Facebook friends