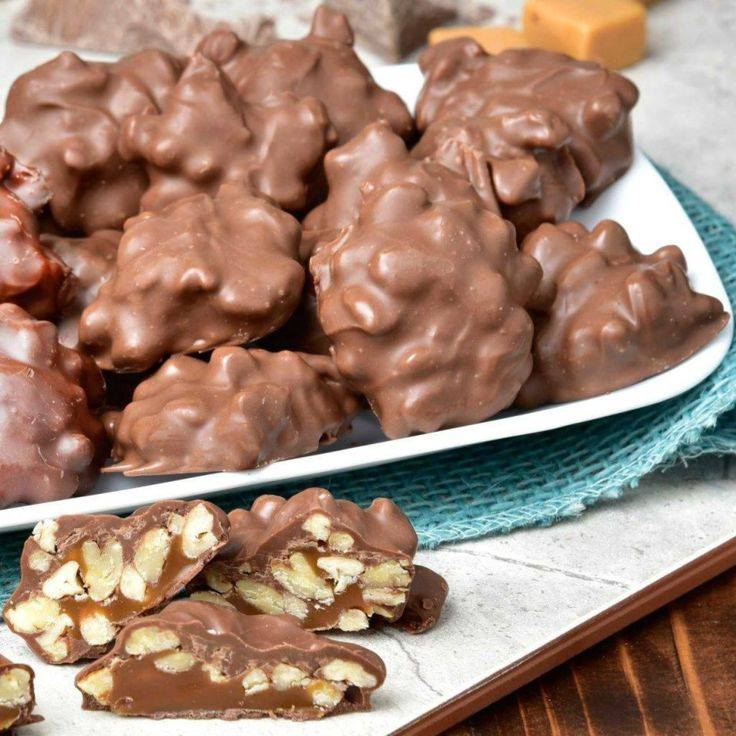 I have always wanted to make Turtle Clusters.
Not because I have a fascination with real live turtles and think it would be fun to nibble on one. I've actually NEVER wanted to do that. Thank you so much for asking. You are always so considerate. 🙂
I've wanted to make Turtle Clusters because the flavors of chewy homemade caramel, crisp pecans and heavenly chocolate all combined into one blissful candy is just a bite of heaven right here on earth, that's why. Heaven. On. Earth. Is what I am saying here, folks. Whoever came up with the combination should be kissed on both cheeks, high-fived with both hands and given 50 thumbs up.
You'll have to help me out with the thumbs, guys. The last time I checked I only had two.
"These was so easy to make and turned out wonderful. I did use heavy cream instead of water because I was trying to use the last of the cream I had up. It was hard to keep them all about the same size. This is going in my keeper file."
"This recipe was awesome. I switched out milk chocolate for the dark chocolate and it was completely delicious. Dark chocolate tends to melt better so I will definitely try this recipe with dark chocolate too. I Will make this again for Thanksgiving and after. This is now my go to recipe"
USE THE RED NEXT PAGE LINK BELOW FOR THE RECIPE AND INGREDIENTS.
.
For Ingredients And Complete Cooking Instructions Please Head On Over To Next Page Or Open button (>) and don't forget to SHARE with your Facebook friends