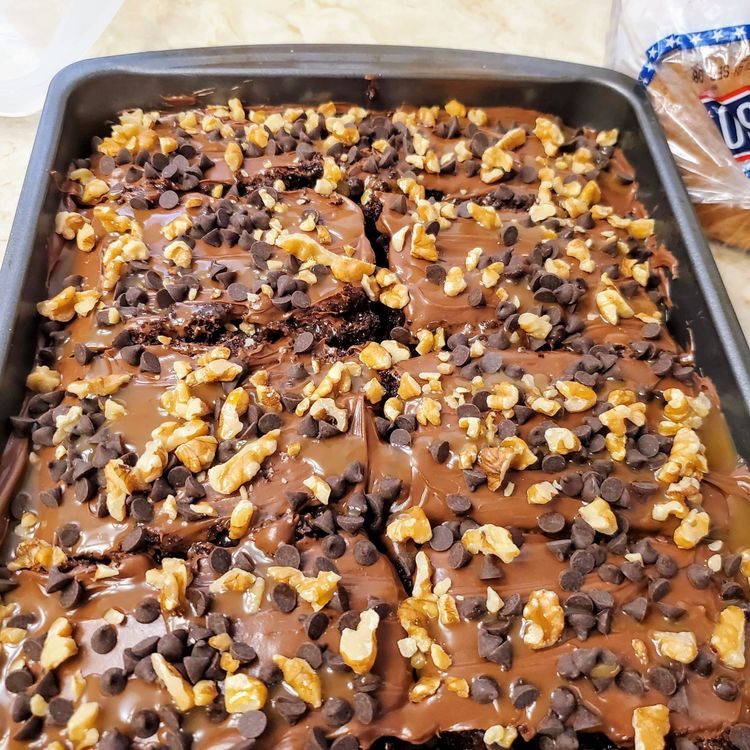 News flash, you guys: I've come up with yet another twist on the poke cake, and I think this just might be the best one yet.
Now, I know what you're thinking. How could this new poke cake possibly be more spectacular than classics like my Easy Candy Bar Poke Cake, or my rich and delicious Cannoli Poke Cake, or my festive Red White and Blue Poke Cake? Simple: this one is a turtle poke cake.
Chocolate turtles, of course, are a classic candy-store treat, with a caramel center, a chocolate shell, and pecan halves for legs. And a turtle cake is that same delicious combination of flavors in cake form – a devil's food cake topped with caramel and pecans.
For Ingredients And Complete Cooking Instructions Please Head On Over To Next Page Or Open button (>) and don't forget to SHARE with your Facebook friends
advertisement