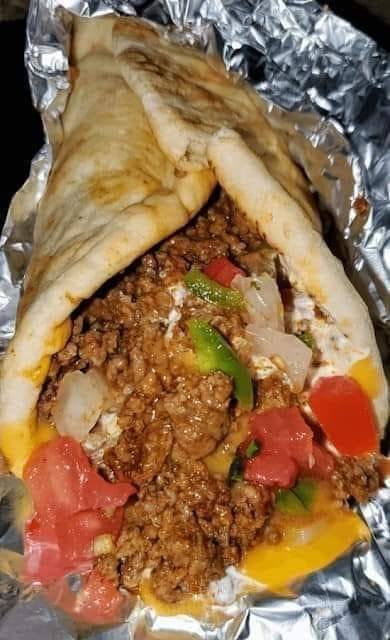 Easy Ground Beef Gyros are so delicious and ready in 30 minutes! Ground beef is perfectly seasoned with a greek spice blend then tucked inside of a soft pita with lots of fresh lettuce, tomato, cucumber, and red onion. Finish the gyro with homemade tzatziki sauce and feta cheese.
Gyros remind me of a greek version of tacos! Gryros and tacos both start with some type of meat then are topped with lots of fresh vegetables, a tasty sauce and a shell to hold it all together. Being that this is a Ground Beef Gyro recipe, they're more similar than ever! Also, if you've ever seen how gyro meat is traditionally made then you understand why I make mine with ground beef. It makes thing a LOT simpler.
I just can't get get over the combination of warm, seasoned beef tucked inside a soft pita with fresh vegetables and cool, flavorful tzatziki sauce. When it all comes together, the flavor is incredible!
For Ingredients And Complete Cooking Instructions Please Head On Over To Next Page Or Open button (>) and don't forget to SHARE with your Facebook friends