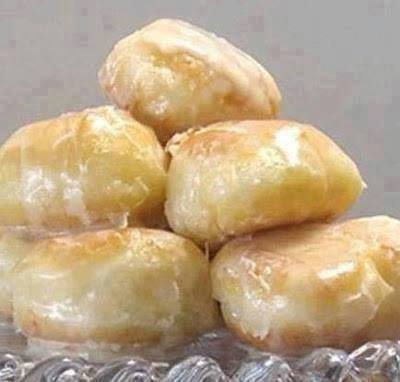 THE ORIGINAL KRISPY KREME GLAZED DOUGHNUTS YOU KNOW AND LOVE AND NOW YOU CAN MAKE THEM AT HOME AND EAT THEM FRESH!
A couple of months ago, he saw that it was national doughnut day and the craving hit… he asked if I would be able to make a copycat version of Krispy Kreme doughnuts at home. I never turn down a challenge, so I started doing my research! These original glazed donuts are light and chewy and a good way to get anyone out of bed in the morning. Who can resist a Krispy Kreme recipe copycat?
Krispy Kreme Glazed Doughnuts are the original glazed yeast raised doughnut that made Krispy Kreme famous. I've been known to make the detour when the "HOT" sign is on at Krispy Kreme but since I can make them at home I've become immune to the pull of the brightly lit signs.
There is nothing quite like biting into a warm Krispy Kreme donuts- It melts in your mouth, leaves you wanting more and more. I have to muster every will power in me to stop at two. But to date, it has been an impossible task. Excited? Flip over second page to get full recipe (ingredients + directions)
Open Second Page To Continue