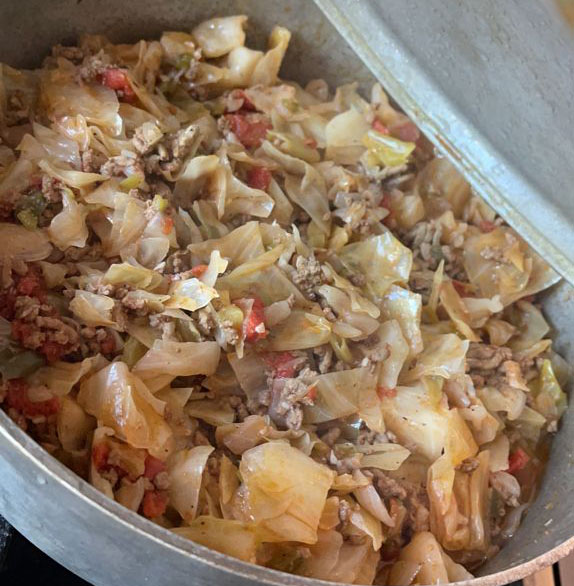 Cabbage Roll Casserole, otherwise known as unstuffed Cabbage Roll Casserole is one of those dishes that is just too easy and packs a flavorful punch without all the carbs. It easily has become a weekly staple in our household especially as cabbage keeps going on sale in the grocery store! See why it's loved by everyone for yourself.
Can I freeze cabbage roll casserole? Absolutely! If you're going to have leftovers and want to save for later, portion out and place in a air tight container or wrap with foil/plastic. Then place in a freezer bag. Cooked cabbage has quite a long shelf life in the freezer (up to 12 months) but we recommend eating this casserole within 3 months.
Can I still have rice on low carb/Keto? If you want to go a little more traditional but still stay low carb, we recommend cauliflower rice, which can be added or layered under the casserole serving.
For Ingredients And Complete Cooking Instructions Please Head On Over To Next Page Or Open button (>) and don't forget to SHARE with your Facebook friends
advertisement