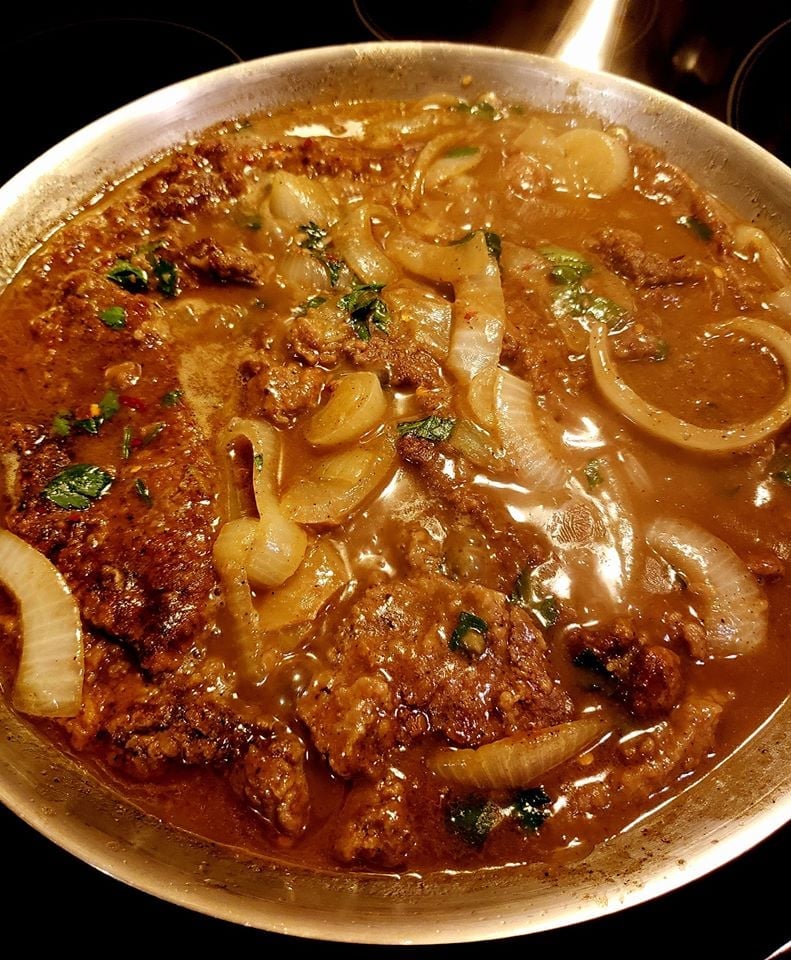 Prep:20 minsCook:25 minsTotal:45 minsServings:4Yield:4 servings
Liver and onions! Calves liver, dredged in seasoned flour, sauteed in bacon fat, with thinly sliced onions.
Once a month, my entire childhood, mom would serve us liver and onions for dinner.
I think it was the only dish in which whining was even remotely tolerated. "Liver and onions, OH NOOOOO," was the hue and cry from the assembled kids.
Mom and dad never really forced us to eat anything. But, if you didn't like what was on the table, there was no alternative. And complaining really wasn't an option; one look from dad was enough to keep any of us quiet. My parents worked hard enough to put food on the table, and we knew it.
For Ingredients And Complete Cooking Instructions Please Head On Over To Next Page Or Open button (>) and don't forget to SHARE with your Facebook friends
advertisement