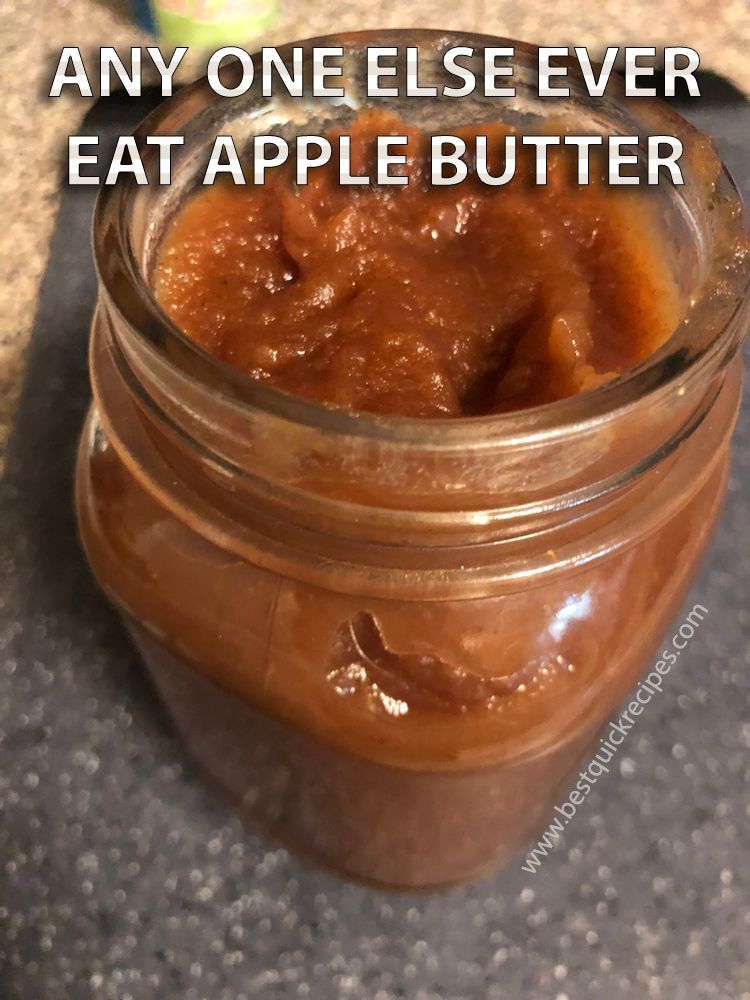 This post contains affiliate links. If you make a purchase through one of these links, we will make a small commission at no extra cost to you. See our Disclosure Policy for more information. Thank you for your support.
Easy Overnight Slow Cooker Apple Butter
I originally shared this recipe for Slow Cooker Apple Butter back in October of 2013 when I only had one baby and we had an abundance of fresh apples every Fall from our apple tree.
Fast forward seven years and we've moved to a new location with no mature apple trees and now have three babies. Oh how time flies.
Anyway, enough reminiscing, this recipe is so easy and delicious and was in dire need of a refresh in order for new readers to discover it's goodness.
For Ingredients And Complete Cooking Instructions Please Head On Over To Next Page Or Open button (>) and don't forget to SHARE with your Facebook friends
advertisement