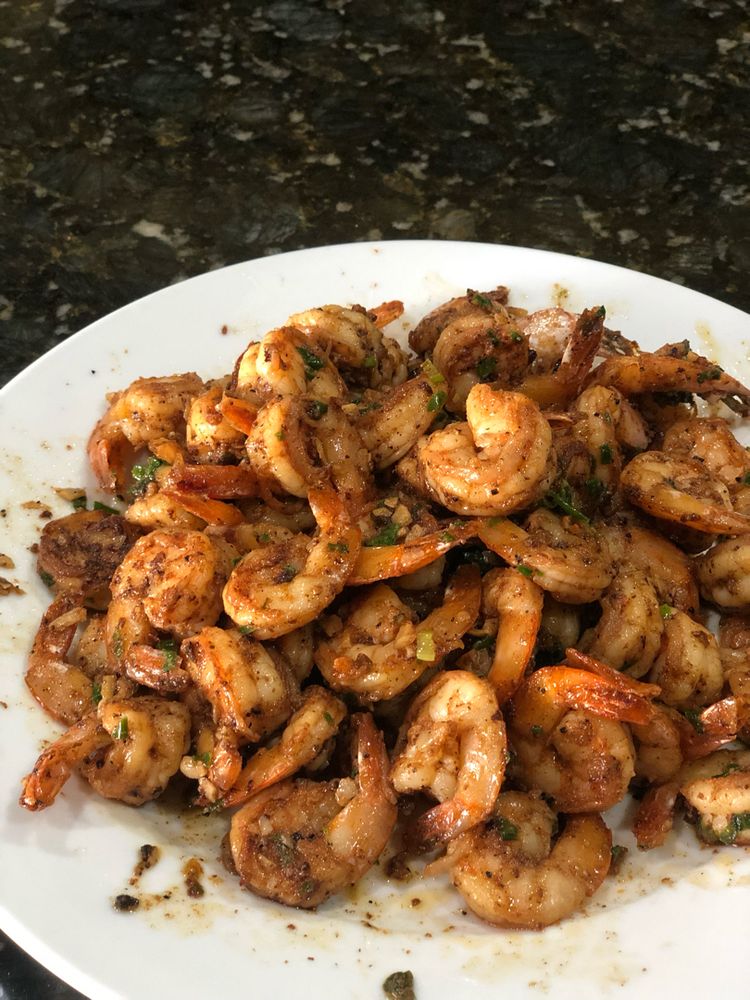 Jen gets the kitchen sizzling with her Cajun shrimp scampi.
Ingredients
For the rice:
2 1/2 cups of chicken broth
1 cup of long grain rice
1/2 cup of diced onion
1/4 cup of diced celery
1/4 cup of diced green bell pepper
1 garlic clove, minced
3 tablespoons of butter
1/4 teaspoon of paprika
1/4 teaspoon of cayenne pepper
1/2 teaspoon of dried oregano
1/2 teaspoon of dried basil
Salt & pepper to taste
For the shrimp:
1 pound of large shrimp, peeled and deveined
2 teaspoons of Cajun seasoning
1 tablespoon of olive oil
2 teaspoons of garlic, minced
2 tablespoons of butter
1/4 cup of white wine
1 tablespoon of freshly squeezed lemon juice
Lemon zest
Salt & pepper to taste
Finely chopped parsley
Steps
In a pot over medium heat, add butter, onion, celery, bell pepper and garlic.
Saute the vegetables for about 5 minutes and then add the seasonings (paprika, cayenne pepper, oregano, and basil).
Stir in the rice and toss well to coat.
Once the grains are lightly golden, stir in the chicken broth.
Cover and let simmer to cook for about 15-20 minutes.
Once cooked and all the liquid has absorbed, fluff with a fork.
Rub the shrimp with Cajun seasoning, salt, and pepper.
Heat olive oil in a pan on medium heat.
Add shrimp and cook for 2-3 minutes, just until seared but not fully cooked. Remove from pan and set aside.
Add garlic to the pan, sauté for a minute, and then stir in the butter.
Pour the white wine, lemon zest, and lemon juice. Allow to slightly thicken.
Turn off the heat and toss the shrimp and parsley in the sauce.
Serve over the rice.
For Ingredients And Complete Cooking Instructions Please Head On Over To Next Page Or Open button (>) and don't forget to SHARE with your Facebook friends