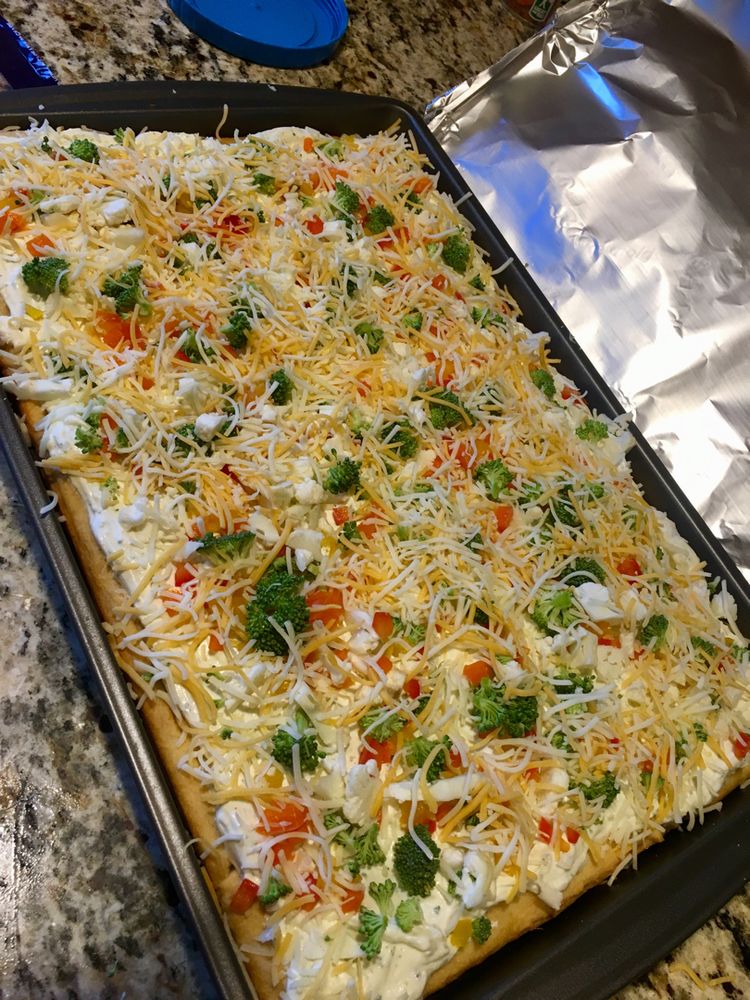 A classic veggie pizza recipe made with crescent roll dough, a mixture of cream cheese, sour cream, and ranch salad dressing, and topped with chopped vegetables and cheese. Serve this cold pizza for brunch or as an appetizer.
This is a quick and easy recipe that is a hit at family gatherings, parties, or bridal and baby showers. It adds a nice amount of color to a buffet and also a savory component to balance out all of the sweets that are usually available.
It will also quickly become a favorite to bring to a work potluck. You might even convince those co-workers who disdain vegetables to give this recipe a try.
For Ingredients And Complete Cooking Instructions Please Head On Over To Next Page Or Open button (>) and don't forget to SHARE with your Facebook friends
advertisement