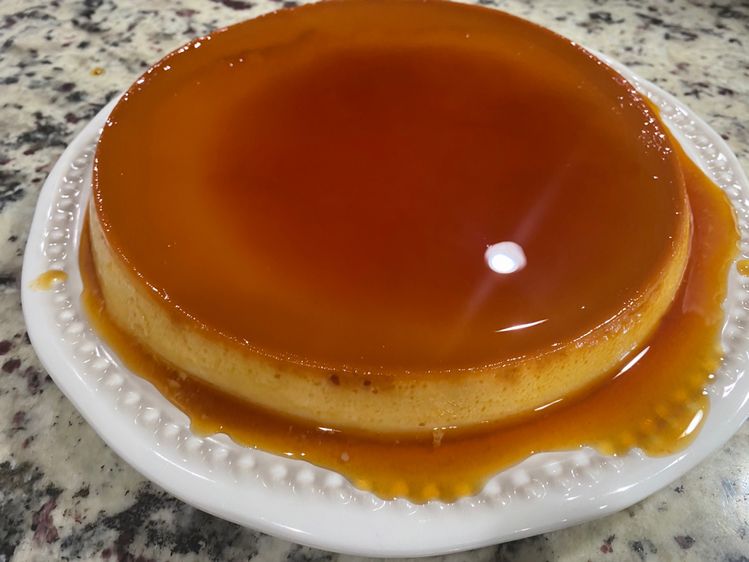 A small slice of this impressively rich, creamy, caramel flan dessert goes a long way. What a delightful finish for a special meal or holiday celebration
Flan is a popular dessert in Spain and all of Latin America. Made of an eggy and creamy custard, and baked to perfection in a water bath, classic flan is always a favorite. The dish also has many versions and is versatile enough to take on many flavors. Although flan isn't difficult in itself to make, it takes practice and patience. Our particularly easy recipe for caramel flan is prized for its simplicity—just five ingredients and some simple steps. If you've never made flan before, now is the time to try.
With origins going back to Roman times when egg surpluses were turned into savory and sweet custards, flan was cherished for centuries among Spaniards, who then brought it to America. Mexicans take pride in their flans, as the dessert evolved there and became the sweet staple it is today thanks to the heavy influence this cuisine had on the recipe.
For Ingredients And Complete Cooking Instructions Please Head On Over To Next Page Or Open button (>) and don't forget to SHARE with your Facebook friends
advertisement