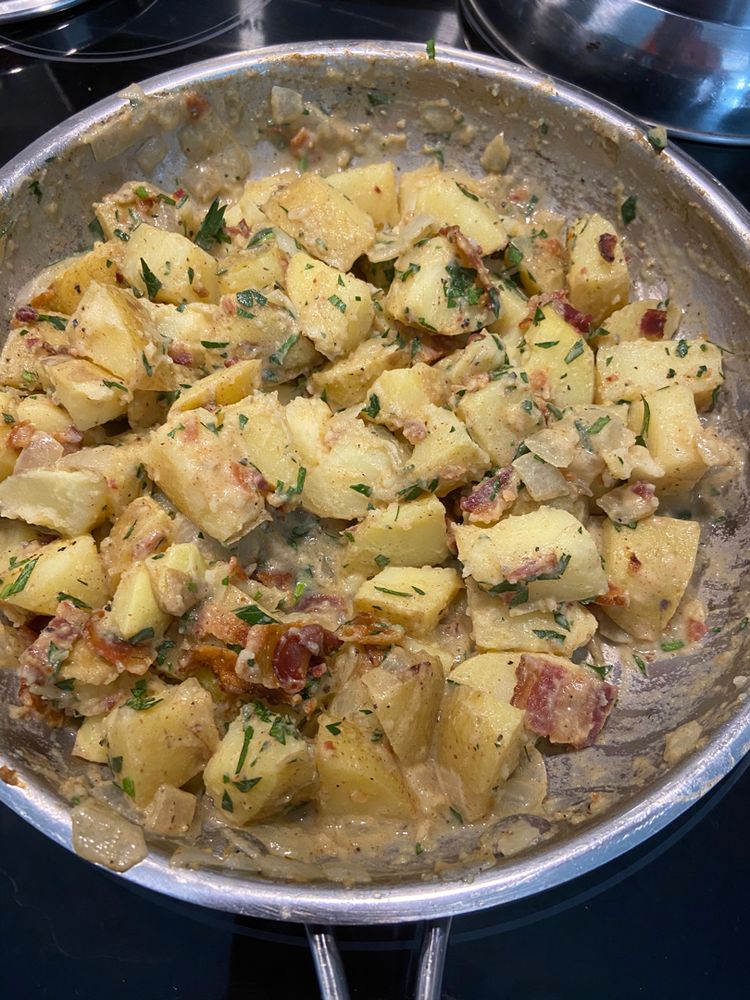 With strong German ancestry on both sides of my family, it should come as no surprise that potatoes and sauerkraut and any variety of sausage were common dishes at our table when I was growing up.
But it wasn't until my family was on vacation in the Black Hills a number of years ago, that I had my first experience with authentic German potato salad. And I was instantly hooked!
This German Potato Salad recipe is awesomely flavored with a tangy bacon, vinegar, and mustard dressing that I can't help but love. The salad is served warm or at room temperature. And there's BACON! I hope you love it, too!
For Ingredients And Complete Cooking Instructions Please Head On Over To Next Page Or Open button (>) and don't forget to SHARE with your Facebook friends
advertisement