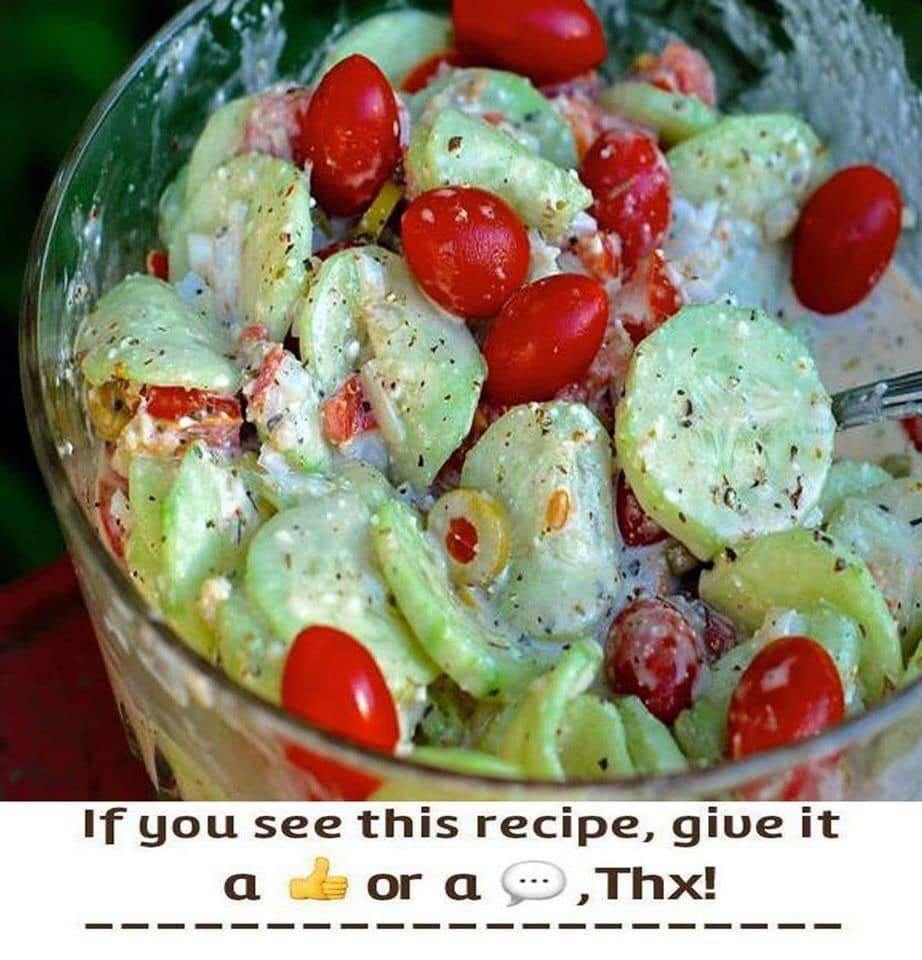 I can't believe I'm about to give you this recipe: my precious, beloved Grandma's cucumber salad recipe.
Today I am sharing another childhood favorite, a summer tradition at my grandparents' for each and every barbecue – Cucumber Salad! Crisp summer cucumbers and onions thinly sliced, tossed in a simple yummy vinegar, sugar and water dressing.
Cucumber Salad – An old-school classic recipe. Refreshing, cool and crisp, perfect for hot summer days. This is the perfect side dish for any family gathering, picnic, BBQ or potluck – even better, it's budget friendly!
Every time my grandpa grilled steaks, burgers or hot dogs in the summer, this was always one of the side dishes. My great-grandma, (Grandma B), loved this salad, hence the name.
Over the years I have changed the recipe a smidgen, adding tomatoes and dill for another layer of flavor. I also like mixing in a little red onion along with a white or Vidalia onion.
For Ingredients And Complete Cooking Instructions Please Head On Over To Next Page Or Open button (>) and don't forget to SHARE with your Facebook friends
advertisement