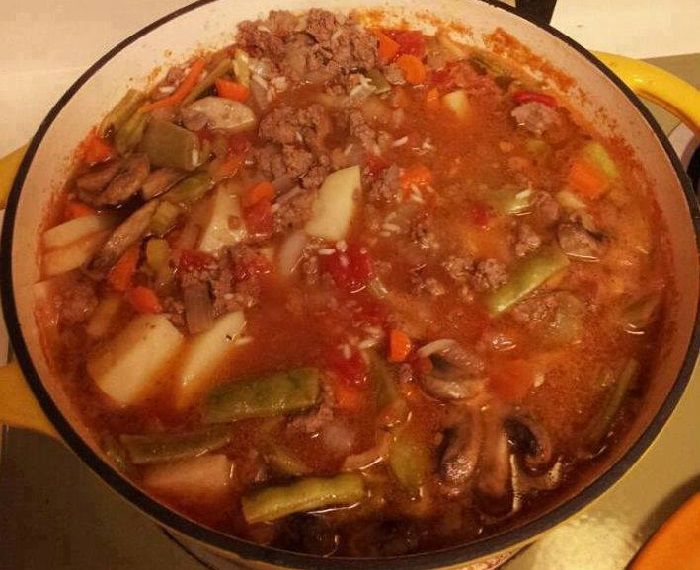 Y'all. I am SO ready for sweater weather and cozy slow cooker stews! To kick the season off, I made this super simple Slow Cooker Hamburger Stew this week. It's nothing fancy, it's just simple, good, comforting food! I love the simplicity of this dish and the flexibility. It's the perfect thing to have simmering away on the weekend as you do your chores or relax and enjoy watching the changing of the seasons. 🙂
WHAT'S IN HAMBURGER STEW?
Hamburger stew is very similar to traditional beef stew, but it's made with ground beef instead of stew meat. Using ground beef is a little bit less expensive than using stew meat, and I like how you get a little bit of beef in every bite!
In addition to the beef we have a medley of fresh vegetables (carrots, onions, potatoes, peas), beef broth, herbs and spices, plus a little Worcestershire sauce and soy sauce to zhuzh it up a bit. It's incredibly simple, but creates that beautifully subtle slow stewed flavor.
For Ingredients And Complete Cooking Instructions Please Head On Over To Next Page Or Open button (>) and don't forget to SHARE with your Facebook friends