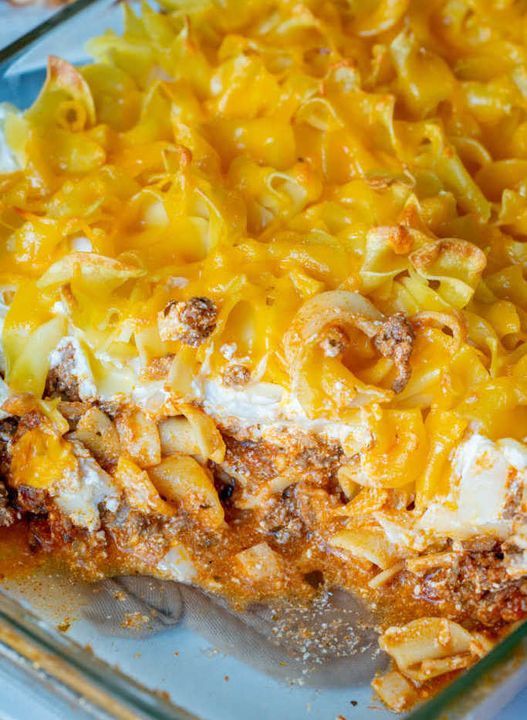 INGREDIENTS
1 lb ground beef
1 teaspoon garlic salt
1 (24 oz) jar marinara sauce
12 oz egg noodles
2 cups sour cream
3 oz cream cheese
1/2 white onion, chopped
2 cups Cheddar cheese, grated
PREPARATION
Preheat oven to 350°F.
In a large pot of boiling salted water, cook pasta to al dente. Drain and set aside.
In a large skillet over medium heat, brown the ground beef. Season with garlic salt. Drain fat, if needed. Stir in marinara sauce and let simmer 10 minutes.
In a medium bowl, combine sour cream, cream cheese, and onion and mix well.
In a 9×13-inch baking dish, arrange half of the noodles, followed by the meat mixture, followed by the sour cream mixture, and finally by the remaining noodles.
Top with cheese and bake 25 minutes. Enjoy!
For Ingredients And Complete Cooking Instructions Please Head On Over To Next Page Or Open button (>) and don't forget to SHARE with your Facebook friends
advertisement