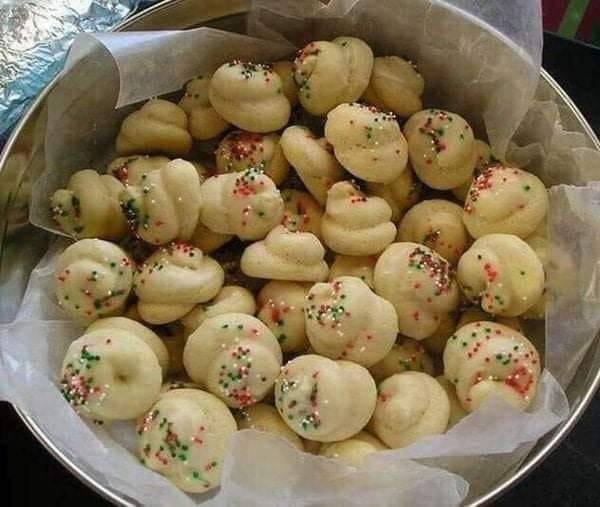 I can't really explain why I love these Italian Christmas Cookies so much, I just do. There is something about the cake-like texture with a hint of anise and the sweet sugar glaze that makes me want to eat the whole batch. The struggle is real, my friends. While these cookies are popular in many Italian households, they were not part of mine. My mom never made them.
I remember taking that first delicious bite of one of these Italian Christmas Cookies when I was visiting my aunt many, many years ago. My aunt's neighbor brought us over a whole dish of these beauties. That's when I fell in love.
I have seen these cookies in many different shapes – knots, S shapes, twists and balls. You can make them in any shape you desire. They are very easy to make. I like to roll mine into small balls.
I have tried to make the knot shapes but I have determined that I am not a good knot shape maker. So, I take easy road by rolling them into balls and pressing them down slightly with the bottom of a glass.
For Ingredients And Complete Cooking Instructions Please Head On Over To Next Page Or Open button (>) and don't forget to SHARE with your Facebook friends
advertisement