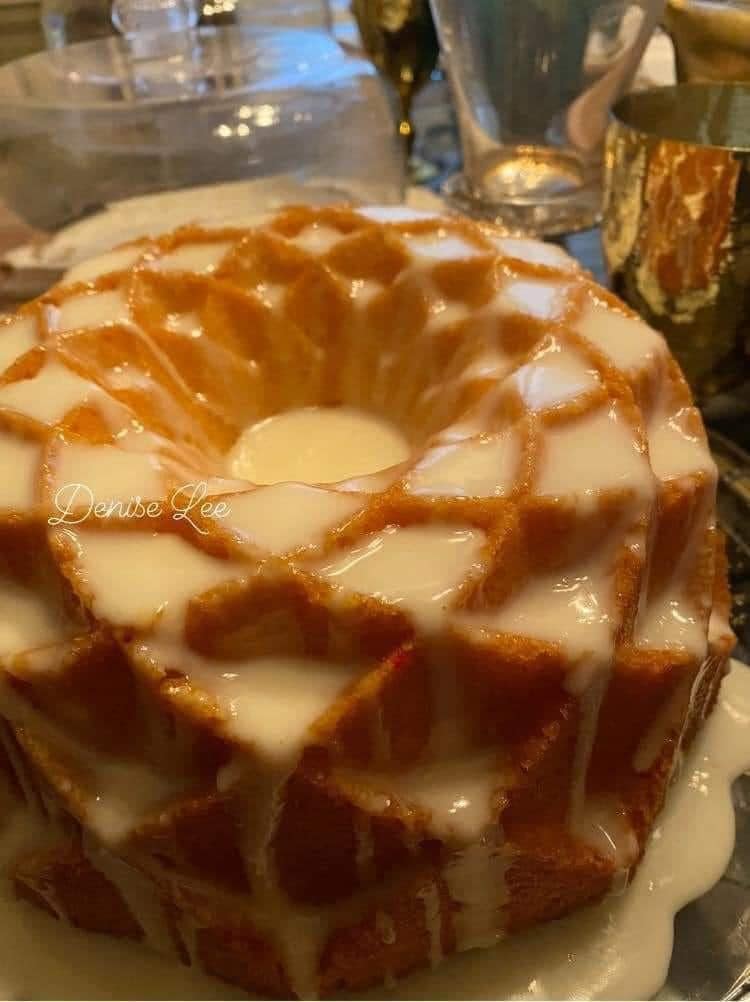 For one cake: 15 minutes, Cooking: 50 minutes
°4 large fresh eggs
°Weighing: flour, semi-salted butter, sugar
°1 sachet of baking powder
°a pinch of salt
°lemon flavor
° juice half a lemon
+lemon-glaze:
° 300 gm powdered sugar
° 75g lemon juice
* Preparation:
Preheat the oven to 180°C (6).
Melt the semi-salted butter in a bain-marie and let it cool while you prepare the rest.
Meanwhile, add icing sugar and lemon peel to a mixing bowl, and sand with your fingers. Leave it for 5 to 10 minutes while the flavors develop. At the end of this time, add the eggs and beat everything into an omelette.
In another bowl, mix the flour, baking powder and a pinch of salt. Making hole in center and adding beaten eggs. Mix everything gently until the mixture is homogeneous and free of lumps. Add warm butter and lemon juice. Mix again to combine everything well.
– Butter and flour a cake mold and pour the mixture into it. Bake in a hot oven for 50 minutes.
Once the pound cake has cooled slightly, separate it from the pan and place it on a wire rack.
Mix the decorating ingredients together and pour gently over the cake. Bake the pound cake again at 230°C for 2 minutes, letting the cake rest on the grate so the glaze flows properly during cooking.
Leave the pound cake to cool and frosting before eating it.
Enjoy !
For Ingredients And Complete Cooking Instructions Please Head On Over To Next Page Or Open button (>) and don't forget to SHARE with your Facebook friends
advertisement