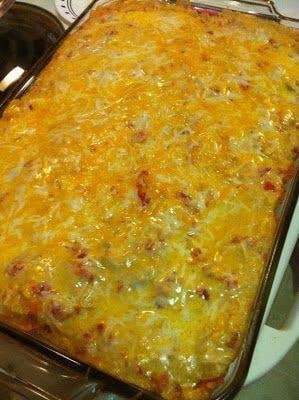 This cheesy taco-flavored ground beef casserole may not look pretty, but it's outrageously delicious!
It's my guess that this casserole is called "trash" because it's not the most beautiful thing to look at. It may not be a work of art, but it's definitely tasty!
Any time I've seen this, it's been made with chicken. I wanted to see what it would be like made with ground beef–which of course was on sale pretty cheap this week.
Mexican White Trash tastes better than it sounds. Shredded chicken and Doritos combine to create an amazing flavor, it's so good!
For Ingredients And Complete Cooking Instructions Please Head On Over To Next Page Or Open button (>) and don't forget to SHARE with your Facebook friends
advertisement