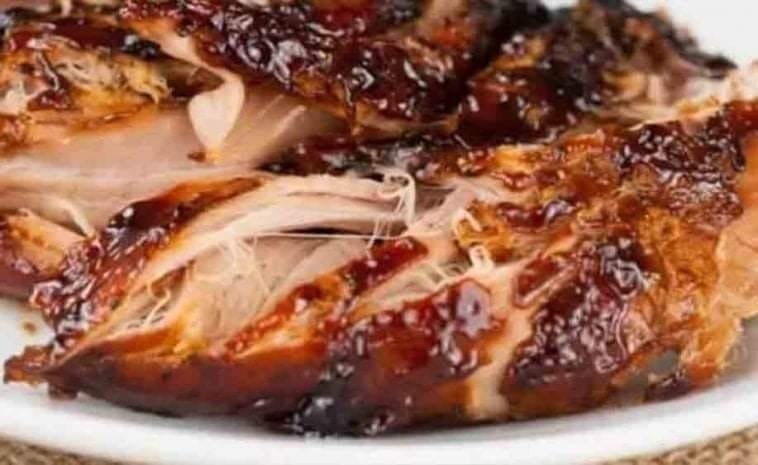 This pork tenderloin glazed with balsamic vinegar and brown sugar will delight lovers of tender and sweet meat. It might even take over your favorite pulled pork.
Pork Tenderloin slow cooked to perfection, then topped with the most delicious glaze. It's melt-in-your-mouth amazing and worth the extra step.
We try to be very thoughtful about featuring recipes (by naming them "Community Picks" or "Wildcard Winners") that weren't developed by the poster—or we're careful to attribute clearly and with the original recipe-writer's permission. The recipe clearly wasn't Melissa's, since she links to her source. And then, upon closer inspection, we realized that the recipe isn't original to the blog Melissa credits, either. We decided it would only be fair to feature the recipe on Food52 with the original recipe-writer's permission, and because that recipe-writer remained a watery figure somewhere off in the internet-distance, we never did.
For Ingredients And Complete Cooking Instructions Please Head On Over To Next Page Or Open button (>) and don't forget to SHARE with your Facebook friends
advertisement