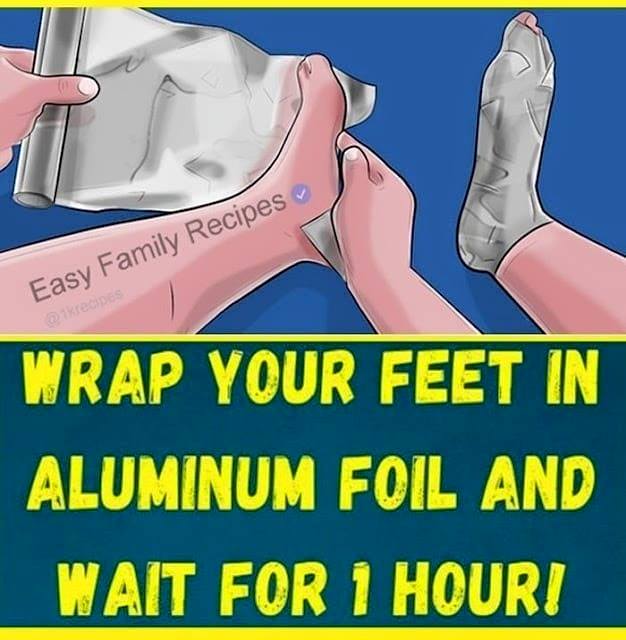 The trick is simple and easy to apply: wrap the painful part of your body in aluminum foil and secure it with a bandage.
Leave it on for an hour. If your foot hurts, for example, wrap it in five or seven layers of paper. Place the cotton in between each layer and secure it with a bandage. Repeat this process three times in a row, with a difference of two hours.
Ideally, do this every night for 10 days. If you want to repeat this treatment after the prescribed period, you will need to take a break of one week before each application. Above all, feel free to do so and let us know the result.
For Ingredients And Complete Cooking Instructions Please Head On Over To Next Page Or Open button (>) and don't forget to SHARE with your Facebook friends