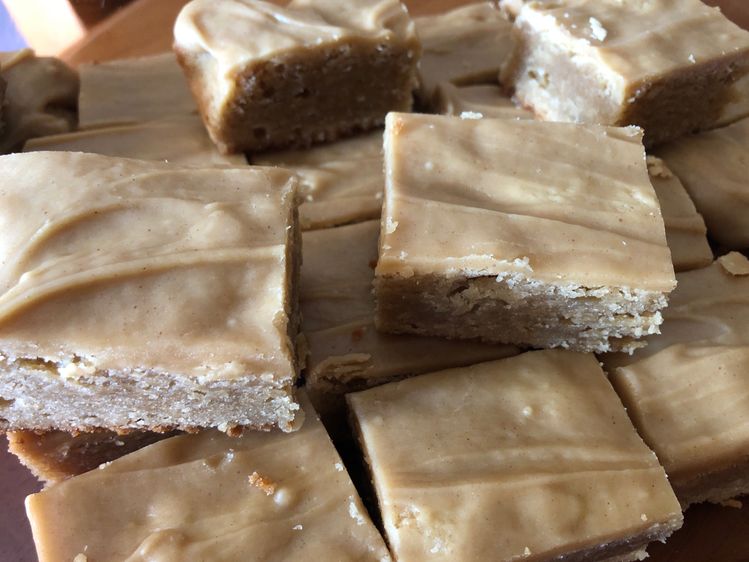 I finally found the recipe to recreate those yummy nostalgic peanut butter bars from back in my elementary school days. I didn't like most of the things served on those cafeteria trays, but these were my favorite! I'm here to say that this recipe was tried and true by yours truly– a true copycat and I had to share. Enjoy!
Peanut Butter Bar Recipe
Preheat oven to 350 degrees and butter and line with parchment a 9X13 baking pan.
Bars
16 TBs unsalted butter
1.5 C peanut butter (I used chunky because that is what we had–use what you prefer)
1.5 C granulated sugar
.5 C golden brown sugar, packed
1.5 tsp kosher salt
1 T vanilla
4 eggs at room tempurature
2 C flour, sifted
For Ingredients And Complete Cooking Instructions Please Head On Over To Next Page Or Open button (>) and don't forget to SHARE with your Facebook friends