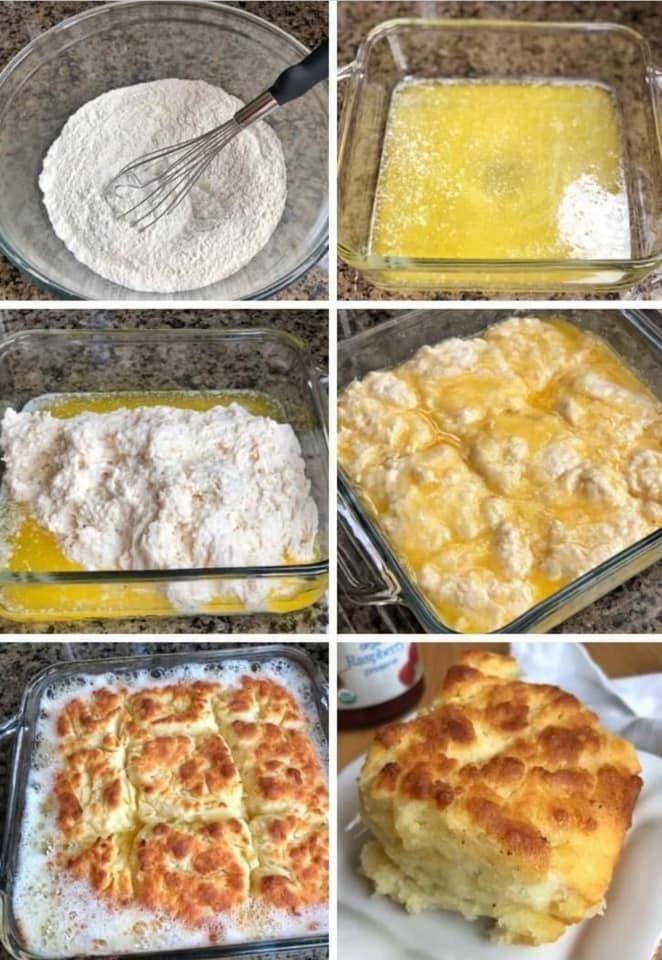 Butter Swim Biscuits (quick and easy!)
This simple homemade recipe is TO DIE FOR! The butter makes these biscuits soft and moist on the inside, with a flaky crust on the outside. Add a little jam or jelly, and you've got heaven.
Place the dough right on top. Yep, just plop it on there. Use a spatula to evenly flatten and spread the dough until it touches the sides of the pan. Bake at 450 for 20-25 minutes. You can hear the butter sizzling! Pull it out of the oven when the top is a nice golden brown.
For Ingredients And Complete Cooking Instructions Please Head On Over To Next Page Or Open button (>) and don't forget to SHARE with your Facebook friends
advertisement