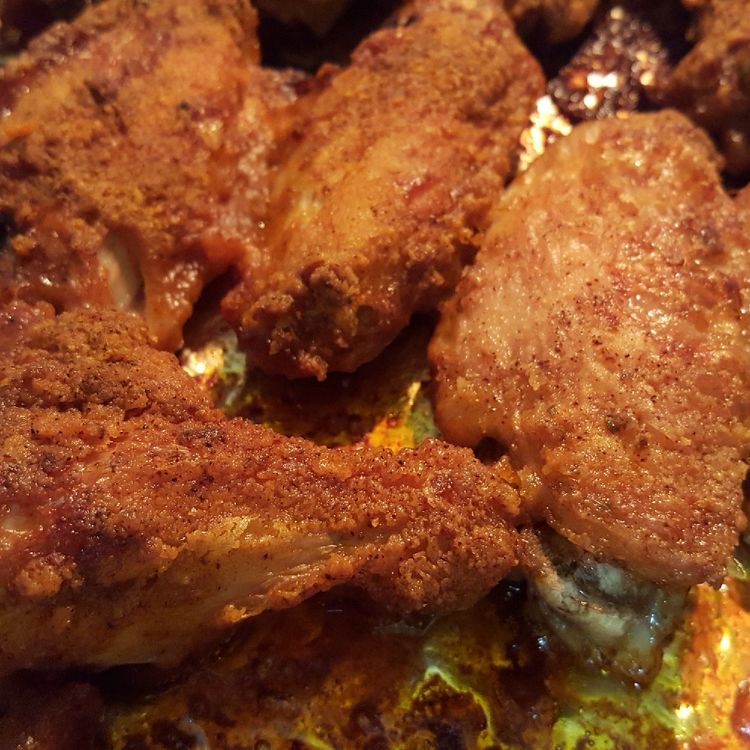 Fried chicken is one of my biggest weaknesses, so naturally I've been perfecting this lighter version for years. I've managed to achieve the same crispy golden texture you get from frying from my oven. Yep, it's skinnier, easier, quicker, and (bonus) there's no greasy mess to clean up. Soaking the chicken overnight (sometimes two nights) in a buttermilk bath is a must for meat that's moist and juicy. To easily remove the skin from the drumsticks, use one paper towel to grasp the joint end and a second one to pull off the skin.
The secret to the crispiness is preheating the baking sheet and the oil! This is a little trick I recently learned and I was very anxious to test it out!
Because you preheat the pan and the oil together, I'd strongly recommend using a metal pan or baking sheet. Adding cool chicken to the hot pan can cause breakage in glass or ceramic due to thermal shock. So play it safe with a pan that won't break!
For Ingredients And Complete Cooking Instructions Please Head On Over To Next Page Or Open button (>) and don't forget to SHARE with your Facebook friends
advertisement