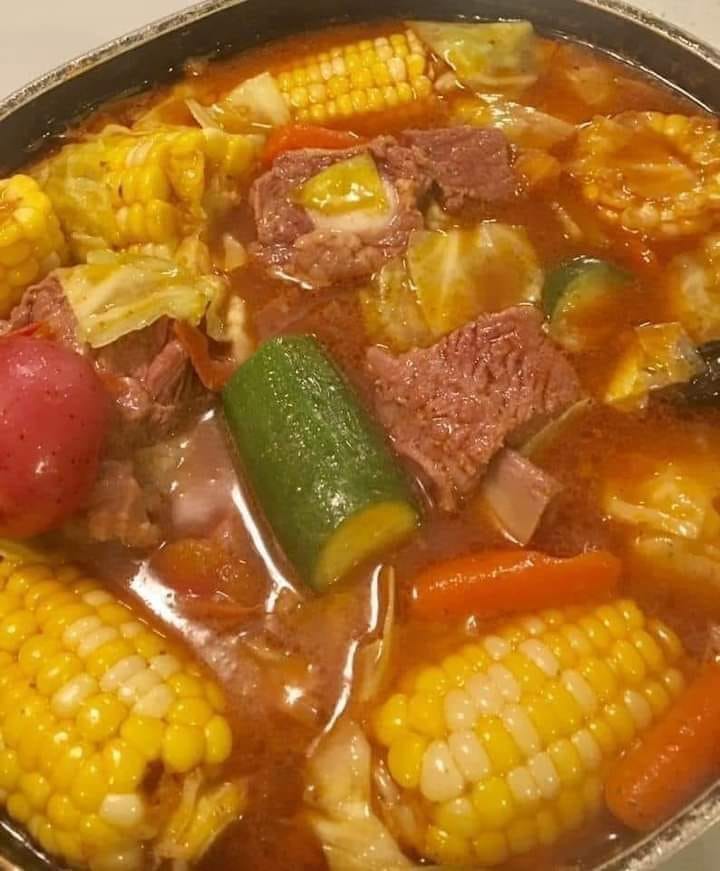 Caldo de Res (Mexican Vegetable Beef Soup) is a hearty soup loaded with beef and vegetables. The soup bones and beef shank flavor the broth beautifully. Serve with a lime wedge and homemade salsa for a truly unforgettable meal that is sure to warm you up from the inside out.
Caldo de Res, sometimes called also Cocido is a mexican nutritious and budget-friendly soup loaded with beef meat and different vegetables. The broth is so delicious and full of flavor thanks to the bones used to make this hearty soup.
This rustic soup is perfect for a winter day when you are chilled to the bones. It does take a bit of time to make, but the recipe for this vegetable beef soup is quite simple. Take advantage of your work-from-home situation and get a pot of this on the burner for dinner tonight!
For Ingredients And Complete Cooking Instructions Please Head On Over To Next Page Or Open button (>) and don't forget to SHARE with your Facebook friends
advertisement