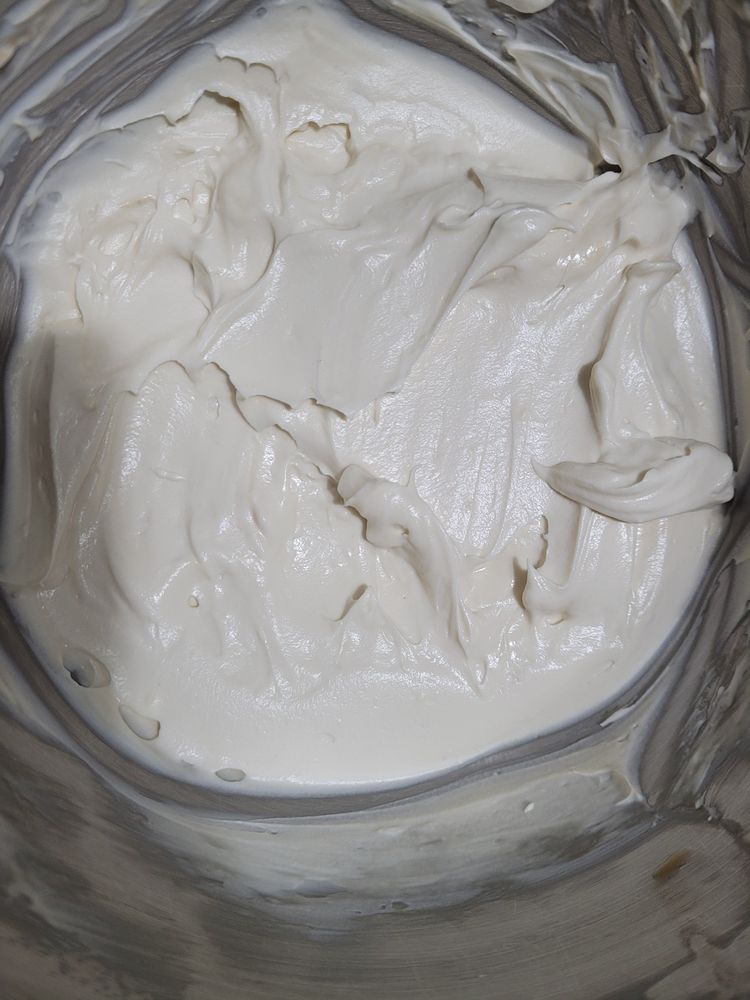 Cream cheese frosting is so easy to make! This is a classic cream cheese frosting with cream cheese, butter, powdered sugar, and vanilla. It's perfect for icing carrot cake, cupcakes, and cookies. Nothing beats homemade frosting.
Ingredients
1/2 cup (115g) butter, room temperature
8 ounces (1 package, 224g) Philadelphia cream cheese, room temperature
2 to 3 cups (360g) powdered sugar, sifted
1 teaspoon vanilla extract
Method
Beat the cream cheese and butter together:
Using an electric mixer, beat the cream cheese and butter together until completely smooth, about 3 minutes on medium speed. Use a rubber spatula to scrape down the sides of the mixing bowl to ensure that the mixture is mixed evenly.
Beat in vanilla extract and powdered sugar:
Beat in the vanilla extract. With the mixer running on low speed to start, slowly add in 2 cups of the powdered sugar.
Powdered sugar has cornstarch in it that will thicken the frosting as well as making it sweet. Add more powdered sugar 1 tablespoon at a time to the frosting until you get your desired level of sweetness and thickness.
Spread or pipe the frosting to decorate:
Use a blunt knife or spatula to spread the frosting, or spoon the frosting into a piping bag to decorate your cupcake or cake.
For Ingredients And Complete Cooking Instructions Please Head On Over To Next Page Or Open button (>) and don't forget to SHARE with your Facebook friends