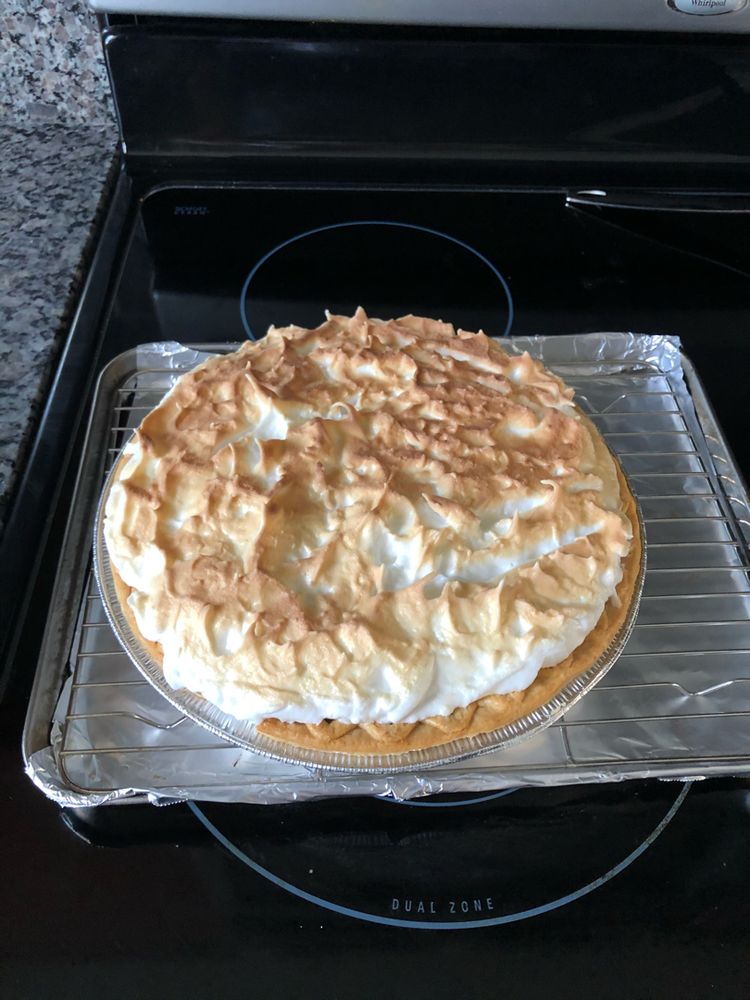 This Homemade Butterscotch Cream Pie is over the top delicious! You will never make pudding from a box again. It's made with brown sugar, half & half and eggs and super easy. Store-bought pudding just doesn't compare to this homemade version.
Don't you just love those little small-town restaurants that still serve huge slices of homemade cream pies with a homemade pie crust and fluffy meringue topping? Even if you're not a fan of meringue, the homemade pie itself is so delicious. Okay, I have noticed that the younger generation isn't as crazy about meringue as us older folks, so if I'm talking about you, feel free to use a whipped topping on top of this delicious pie.
When I was young my mother owned a restaurant and this was one of the delicious pies that we served.
For Ingredients And Complete Cooking Instructions Please Head On Over To Next Page Or Open button (>) and don't forget to SHARE with your Facebook friends
advertisement