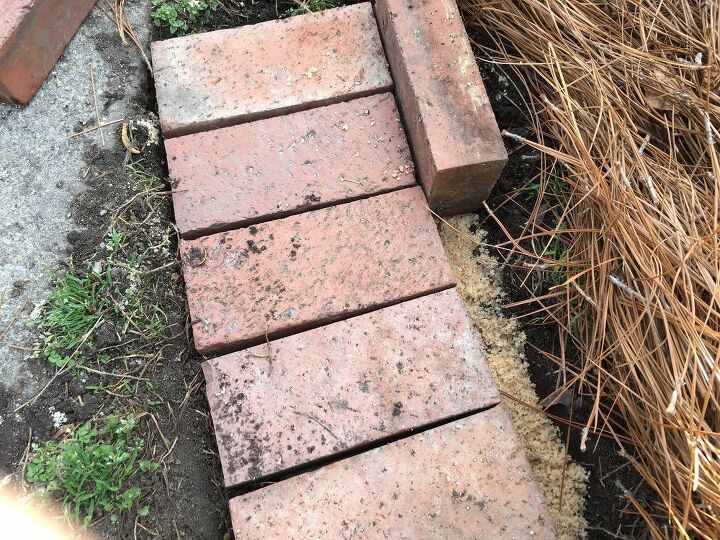 Repurposing leftover brick into lovely garden edging has never been easier. Find out how to complete this weekend project!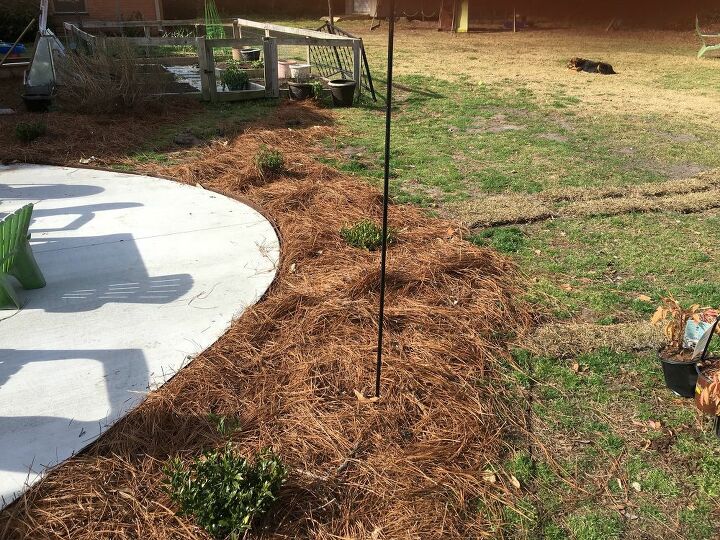 Apparently, I like structure, and this flower bed seemed to be spilling out onto the lawn. Lucky for me, old patio bricks were stacked onto a pallet in the backyard and were waiting to be used. The project of creating the brick garden edging took a weekend, but I wasn't working full days. Here's what you'll need to complete the project.
Bricks (how many depends on how long of an edge you're creating)
Flat Head Shovel or a  Square Garden Spade with a long handle
Sand
Level
Landscape fabric or newspaper (optional)
Garden Kneeler (for the the sake of your knees, ha!)
First, determine where you want the edging to go, and using the corner of your shovel, create a line along the outermost edge of where the bricks will be placed. We initially marked our line with the shovel, and then went back over the line with the weed eater to make it even more prominent. This will allow you to get a good idea of the shape of your edging before you start digging and laying down the brick.
For Ingredients And Complete Cooking Instructions Please Head On Over To Next Page Or Open button (>) and don't forget to SHARE with your Facebook friends
advertisement