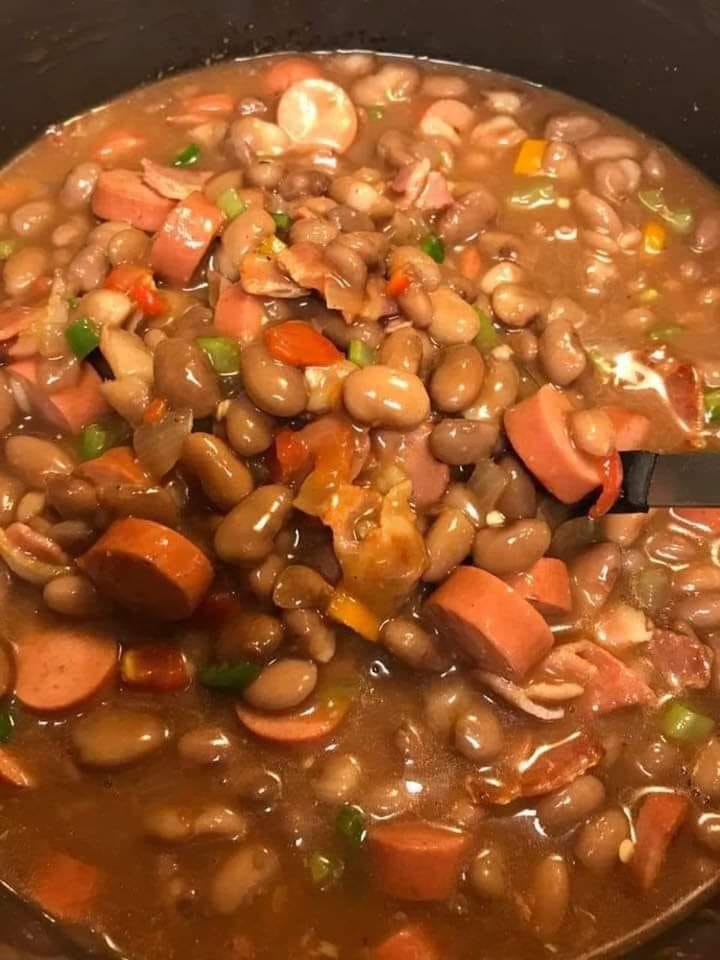 advertisement
Ingredients:
1/2 pound of bacon browned
1/2 pack of Wieners
1/2 yellow onion chopped
2 ribs of celery chopped
2 tomatoes chopped
2 serranos chopped
2 garlic cloves minced
4 sweet peppers chopped I used red and yellow
Salt and pepper to taste
1 pot of cooked pintos
Chorizo and ham (optional)
Directions :
In a skillet add your cut bacon and brown it up.
Add wieners and sauté a bit. Add the next 8 ingredients and sauté until onion is translucent add the mixture to your cooked beans and simmer for 30 minutes… Done!
Serve as a side or main dish with homemade corn tortillas…
ENJOY!!
For Ingredients And Complete Cooking Instructions Please Head On Over To Next Page Or Open button (>) and don't forget to SHARE with your Facebook friends
advertisement