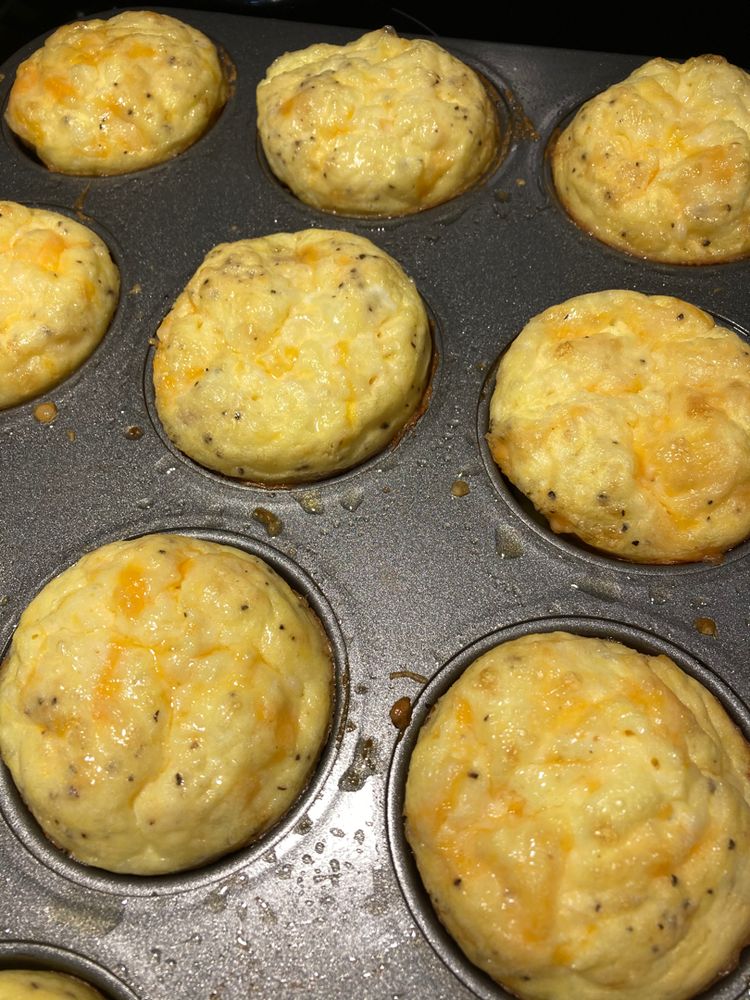 These breakfast Egg Muffins are a quick and easy breakfast – so delicious and perfect to grab on the way out the door! They are perfect for a make-ahead breakfast that are low carb and full of protein for the kids or meal prep. Loaded with eggs, ham and cheese they reheat great.
Need a breakfast that is high in protein and low in carbs that will get you through the morning feeling satisfied? These Egg Muffins are what you want to make for breakfast!
They are light, fluffy and loaded with diced ham and cheese. The kids love them and are the perfect grab-n-go breakfast for busy mornings, plus they reheat great, so make a big batch on the weekend and you'll have breakfast all week.
While I love a good comfort food breakfast like my Belgian Waffles or my Tater Tot Breakfast Casserole, I need something a bit lighter but just as delicious during the weekdays. We like making a batch of these egg muffins on Sunday afternoon or evening, and then we can easily reheat them up for a quick breakfast or even lunch. I could eat eggs every single day, but, sometimes I don't want or have time to stop what I'm doing during the day to make a pan of eggs, that's where these come in because they taste just as good reheated!
For Ingredients And Complete Cooking Instructions Please Head On Over To Next Page Or Open button (>) and don't forget to SHARE with your Facebook friends
advertisement