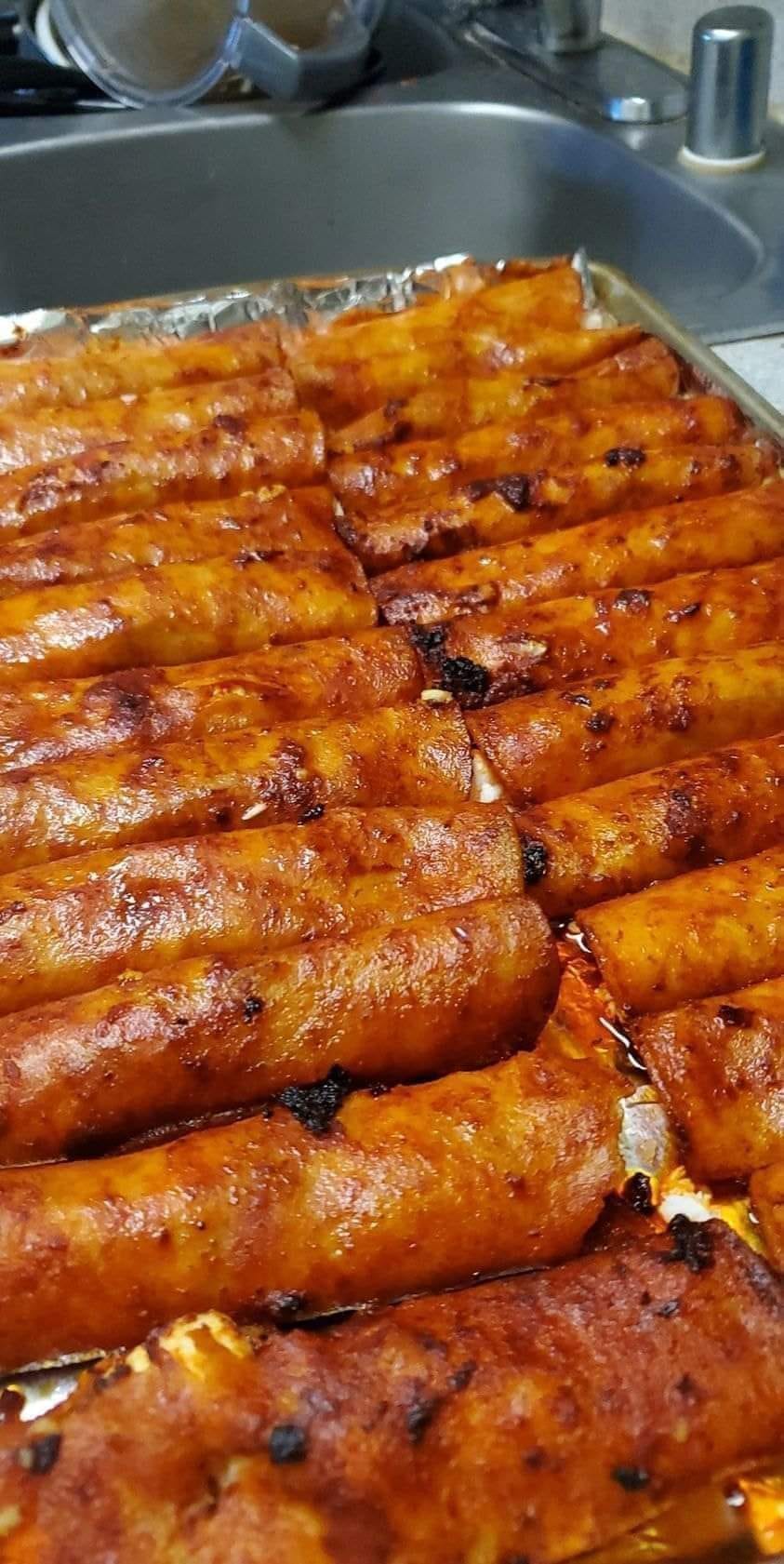 If you looking to add a few more authentic Mexican recipes to your cookbook, take a look at this authentic enchilada recipe. Enchiladas rojas is one of those dishes that are cooked differently in every home. Each cook has his/her own recipe, so this is my own version based on my mom's way of cooking enchiladas Mexicanas.
This authentic chicken enchiladas recipe is made with juicy shredded chicken wrapped in corn tortillas, lots of cheese, and smothered in a hugely flavorful homemade red enchilada sauce, topped with crumbled cheese. This is the best I've ever had.
The finish on these enchiladas is more authentic than their melted-cheese-topped brethren — crumbled queso fresco, diced white onion, and pickled jalapeno slices finish off this earthy, fragrantly spiced dish.
For Ingredients And Complete Cooking Instructions Please Head On Over To Next Page Or Open button (>) and don't forget to SHARE with your Facebook friends
advertisement