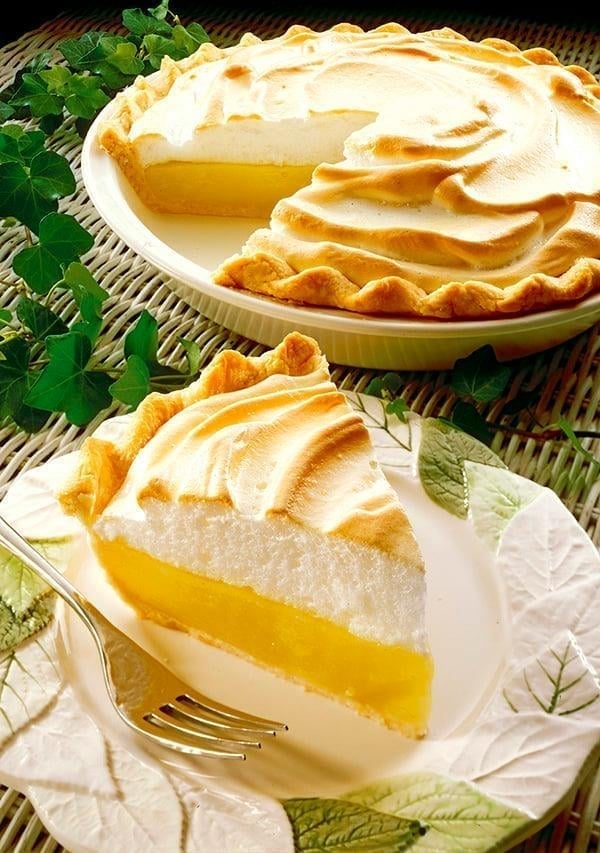 Created in the early 1900s, this pie was touted as "magic." Adding lemon juice to Eagle Brand creates a rich, creamy filling, without cooking, that is easy to make, delicious every time and never fails, even for first-time bakers.
This was part of the hand written notes that my niece, Stephanie, retrieved from her Grandmother's (my Mom's) recipe drawer.
As I looked for pictures, I found that it is a recipe from the Eagle Brand Milk 1952 advertising recipe book — how cool!!
It is also cool because you do not have to pre-cook the filling and you can use any kind of baked pie shell, or non-bake crumb or graham cracker crust. You do need to bake the meringue but only for 15 minutes. It sets up as it cools.
Here ya go!!
Prep Time: 15 minutes
For Ingredients And Complete Cooking Instructions Please Head On Over To Next Page Or Open button (>) and don't forget to SHARE with your Facebook friends
advertisement