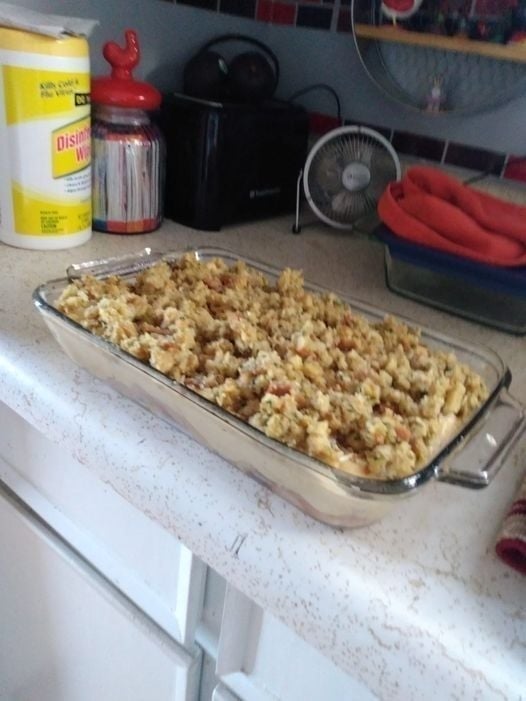 Don't let the title tempt you into peeking at this chicken while it's cooking. Covering it while baking let's it capture all of the steam and cook the rice and chicken together. It's a quick and easy dinner that will keep you coming back for more.
No Peek Chicken and Rice Casserole is full of comfort and tender, fall apart chicken overtopping a flavorful rice that makes this meal a family favorite! Baking to perfection with the warm, steam cooking the chicken and rice to perfection.
One pan made simple and quick for your family dinner that will have everyone asking for more. This Chicken and Rice combination is filling, full of love and comfort. If you are looking for more chicken casseroles try this Chicken Tetrazzini Casserole, Pesto Alfredo Chicken Casserole or The Very Best Poppy Seed Chicken Casserole.
Best of all, the whole family loves my no-peek chicken. Even our picky eaters. It's a one-pan recipe that is simple to make and even easier to clean up.
All you'll need are Uncle Ben's long grain wild rice, 1 can cream of mushroom soup, 1 can cream of celery soup, 1 1/2 cans of water, and 1 1/2 pounds of boneless, skinless chicken breasts.
For Ingredients And Complete Cooking Instructions Please Head On Over To Next Page Or Open button (>) and don't forget to SHARE with your Facebook friends