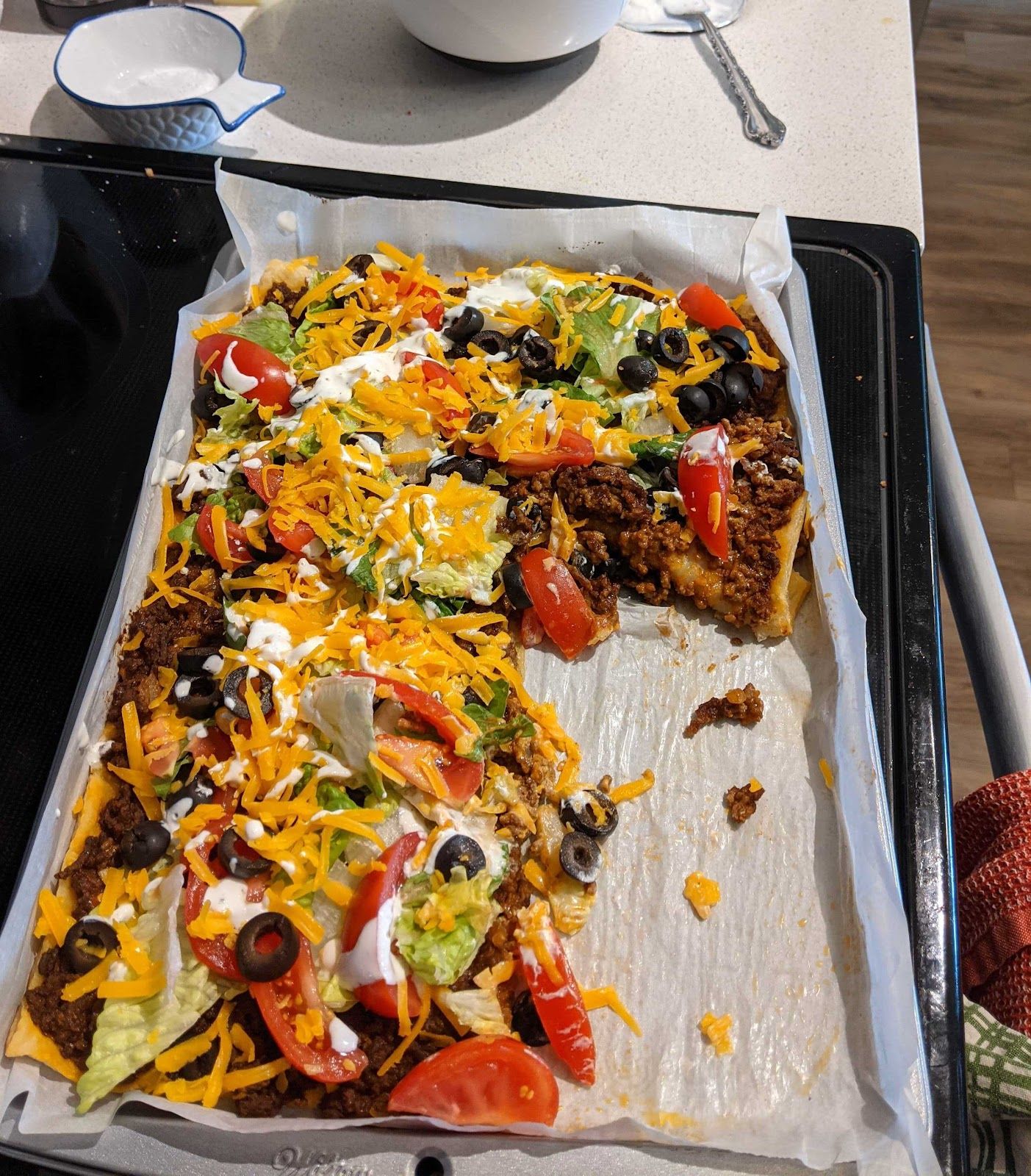 Tacos like you've never had them before!
If there's one thing I love, it's tacos. And pizza. And cake. Okay, so there are lots of goodies I love, but tacos definitely make my top 5 favorite foods. I was a bit skeptical of this taco bake since I consider myself a bit of connoisseur, but boy was I pleased with the results!
Not only is this recipe easy to throw together, it's downright addicting. If you're looking for a quick, simple meal to please a crowd (or your hungry family), then this is the dish for you!
Makes 8 servings
10m prep time
30m cook time
For Ingredients And Complete Cooking Instructions Please Head On Over To Next Page Or Open button (>) and don't forget to SHARE with your Facebook friends