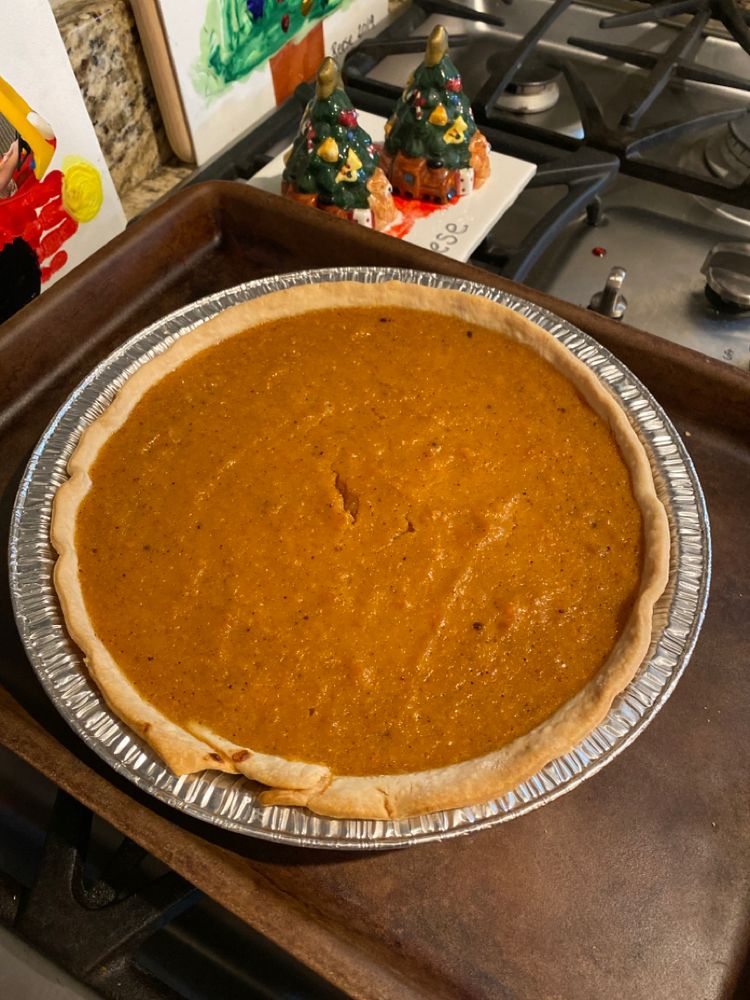 This Southern Sweet Potato Pie is the perfect fall and Thanksgiving dessert to make and share with family and friends. Easy to make with simple ingredients, it's the perfect make ahead sweet treat!
A true Southern sweet potato pie is one of my favorite fall desserts. The filling is silky smooth and when it's topped with some whipped cream I'm in heaven!
It's one of my preferred Holiday pie and lucky for me, my kids love it too. So I always end up making this pie most often around the Holidays.
Ingredients
9- inch pie crust store-bought or homemade
1.5 lbs sweet potato about 2 medium sweet potatoes
¼ cup butter softened
¾ cup packed light brown sugar
2 large eggs lightly beaten
½ cup evaporated milk
1 ½ teaspoon vanilla extract
½ teaspoon ground cinnamon
½ teaspoon ground nutmeg
¼ teaspoon ground ginger
¼ teaspoon salt
Instructions
Bake or microwave the sweet potatoes:
Air fryer – 400 degrees Fahrenheit for 35-40 minutes.
Oven – 425 degrees Fahrenheit for 45-50 minutes.
Microwave – prick potatoes all over, microwave for 8-10 minutes, flipping halfway.
Preheat oven to 375 degrees Fahrenheit.
Mash sweet potatoes in a bowl. Add remaining ingredients and whisk until smooth and combined. Pour in prepared pie pan.
Bake for 40-45 minutes until pie is set in the middle. Remove and allow to cool for at least 1 hour.
For Ingredients And Complete Cooking Instructions Please Head On Over To Next Page Or Open button (>) and don't forget to SHARE with your Facebook friends