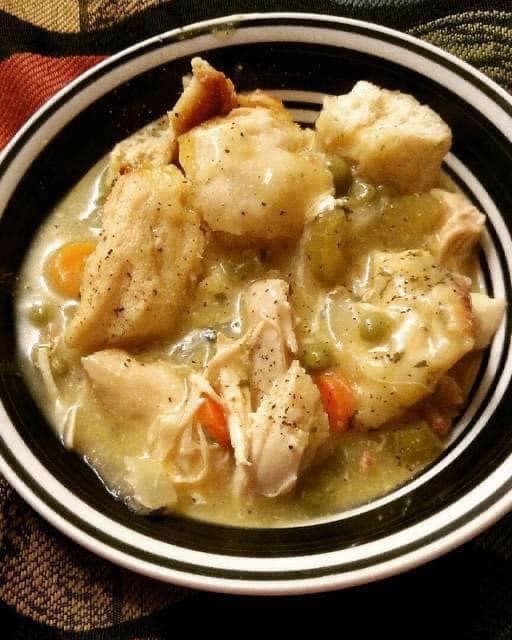 As the weather gets colder, we feel a need to stay at home and have some nice, warm, food. When it comes to chicken and dumplings, we can freely say that they are everyone's favorite! However, the version of Abbie from Lovin' Our Chaos is extremely delicious and requires only four ingredients!
On her blog, she explains:
"I needed a quick, easy, and little-to-no-prep-recipe."
The four ingredients needed for her recipe include refrigerated biscuits, chicken, a can of cream of mushroom and a can of cream of chicken soup each.
At first, she puts the chicken breasts in the bottom of the slow cooker and pours the cans of condensed soup over them. She mixes them and leaves them to cook together for 8 hours.
She added:
"This works well for me since it cooks while everyone is at work and school. After getting home, the chicken is cooked and there is a nice 'gravy,' made by the soup."
She then shreds up the chicken and cuts the refrigerated biscuit dough into pieces. "I open the can and use my kitchen scissors to cut each biscuit into ¼ pieces."
Next, she drops it over the chicken mixture, inside the slow cooker. She puts the lid back on the Crock-Pot and leaves it to cook for another 30 minutes until the dough puffs up and turns golden brown.
She mixes the biscuits in with the gravy and chicken and then serves the dish with a spoon.
This is just delicious!
Here is the full recipe with more detailed instructions:
For Ingredients And Complete Cooking Instructions Please Head On Over To Next Page Or Open button (>) and don't forget to SHARE with your Facebook friends
advertisement