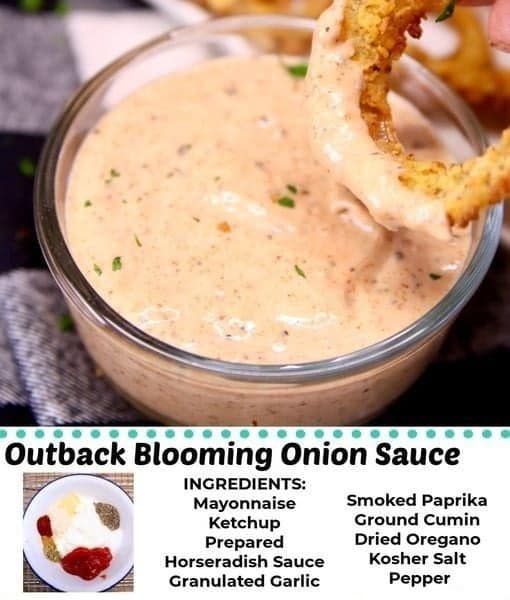 Outback Steakhouse Bloomin Onion Sauce is a delicious and versatile sauce. You can use it as a dip for a blooming onion or onion rings, steak sauce, or sandwich spread. There is one thing for sure: everyone will wonder how you made this recipe.
No trip to Outback Steakhouse is complete without an order or two of Bloomin Onions. And without the legendary Bloomin Onion dip sauce, the famous appetizer is little more than just a fancy-looking onion ring.
Ingredients
1/2 cup mayonnaise
2 teaspoons ketchup
2 tablespoons horseradish (little less)
1/4 teaspoon paprika
1/4 teaspoon salt
1/8 teaspoon garlic powder
1/8 teaspoon dried oregano
1 dash ground black pepper
1 dash cayenne pepper
Instructions
Combine all ingredients and mix well. Cover and place in the refrigerator for at least 30 minutes before serving.
For Ingredients And Complete Cooking Instructions Please Head On Over To Next Page Or Open button (>) and don't forget to SHARE with your Facebook friends