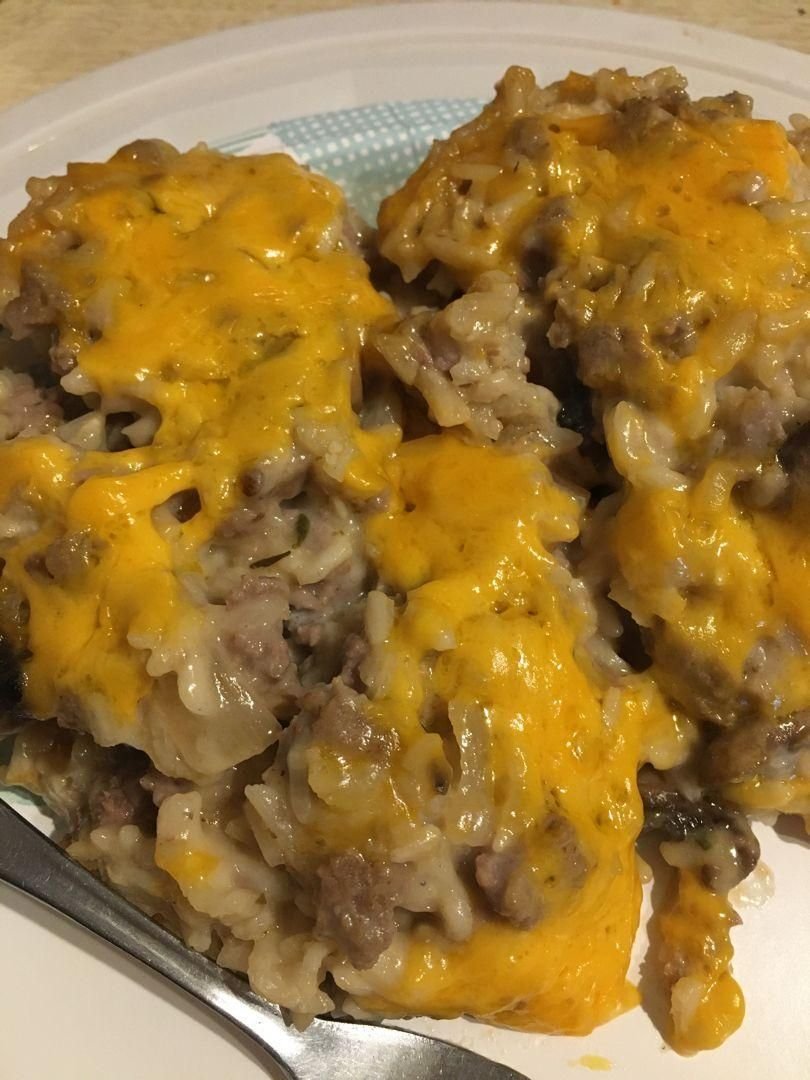 If you like casseroles, this is another great dish.
It combines savory ground beef to offer a nice meaty taste. It also has dark Spanish rice in there, to add the carb to this and offer extra flavor. It also has a unique kind of cheesy taste to it that really brings the whole recipe together.
Ingredients:
1 lb. of ground beef.
2 diced onions.
2 tsps. of garlic powder.
1 small can of tomato sauce.
1 cup of cooked rice.
1 cup of chicken broth.
1 cup of sour cream.
2 cups of shredded cheese.
Salt, pepper and oregano.
1 cup of frozen peas.
For Ingredients And Complete Cooking Instructions Please Head On Over To Next Page Or Open button (>) and don't forget to SHARE with your Facebook friends
advertisement