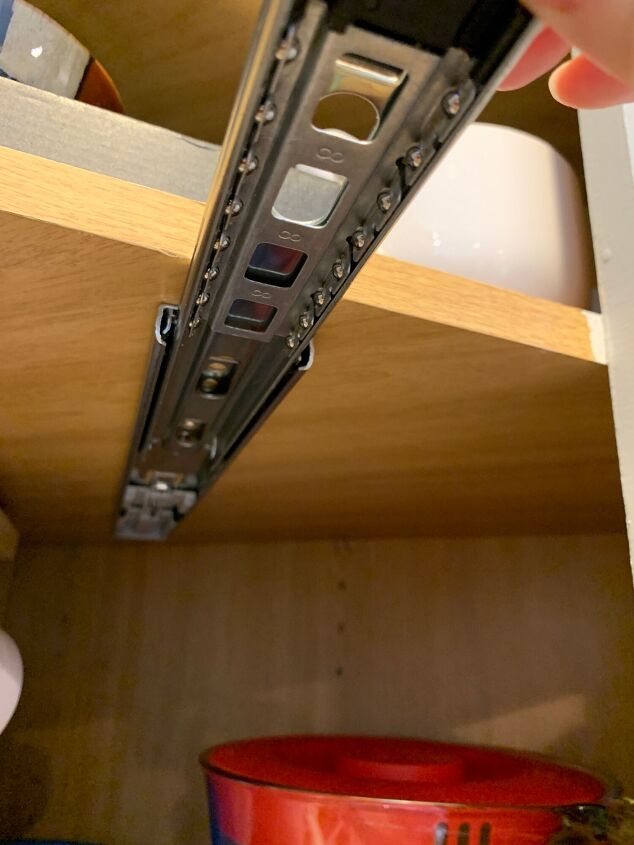 I'm short. Or at least that's what my husband likes to tell me whenever I can't reach something in our upper cabinets. And reaching to the back of corner upper cabinets? Forget about it.
A second common kitchen problem is never being about to easily find the right measuring cup or spoon when you're in a hurry. Personally, I tried the old "keep them in the same bowl" method. Still had to rummage. I tried using hooks on the inside of a cupboard door. This worked for me, but apparently the noise of clanking cups and spoons whenever you opened the cupboard freaked out my forgetful husband and visitors, who apparently thought everything was falling out of our cabinet.
So.
When we first organized our current kitchen, I stood staring at my open corner cabinet and thought long and hard about how to solve my reaching problem. My first idea was to take off the door and make open shelving with our prettier, seldom used dishes. But I had glass doors on cabinets in our pantry (see here), so I didn't really need more display shelving. Besides, corner cabinets allow for a LOT of storage, and it seemed like a good idea to put mixing bowls and measuring cups/spoons in this cabinet since it's right next to our stove and prep area.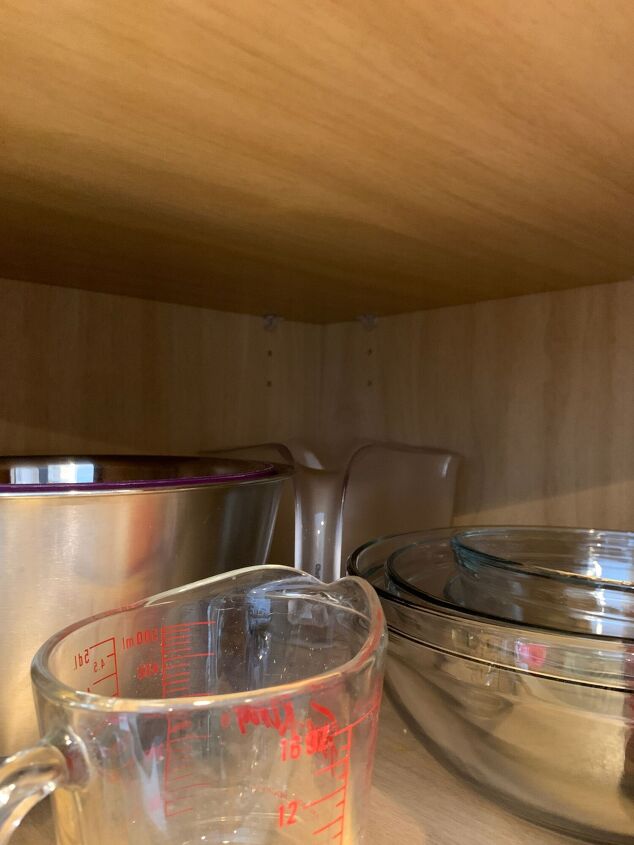 "Before." Hard-to-reach deep cabinet stuff.
That's when I remembered seeing a pull-out pot hanger during my shopping research. I thought it looked cool and handy at the time, but it also seemed like a waste of space for our bottom cabinets.
But. What if I could use something similar to put in my unreachable upper corner cabinet? I could hang measuring cups and spoons on hooks for easy organization (ooh, and label them!), then pull the hanger out to reach easily!
Since I couldn't find exactly what I wanted anywhere to buy, of course I decided to make them. I made one for cups and one for spoons. (The process below was the same for both, although I mostly picture the spoons organizer.)
For Ingredients And Complete Cooking Instructions Please Head On Over To Next Page Or Open button (>) and don't forget to SHARE with your Facebook friends
advertisement