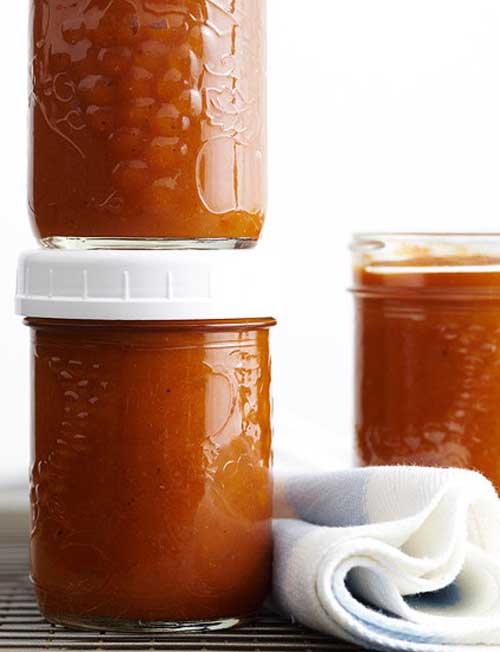 Savor pumpkin even after the season — this canning recipe combines sweet pumpkin puree and maple syrup with tangy lemon juice and ground ginger.
---
4 cups Pumpkin Puree or two 15-oz. cans pumpkin
1 1/4 cups pure maple syrup
1/2 cup apple juice
2 tablespoons lemon juice
2 teaspoons ground ginger
1/2 teaspoon ground cinnamon
1/2 teaspoon ground nutmeg
1/4 teaspoon salt
Chopped hazelnuts (optional)
---
In 5-quart Dutch oven combine all ingredients except nuts. Bring to boiling; reduce heat. Cook, uncovered, over medium heat, stirring frequently, 25 minutes or until thick. (If mixture spatters, reduce heat to medium-low). Remove from heat; cool.
Ladle into jars or freezer containers, leaving 1/2-inch headspace. Cover; store in refrigerator up to 1 week or freezer up to 6 months.
To serve, top with chopped nuts.
For Ingredients And Complete Cooking Instructions Please Head On Over To Next Page Or Open button (>) and don't forget to SHARE with your Facebook friends
advertisement