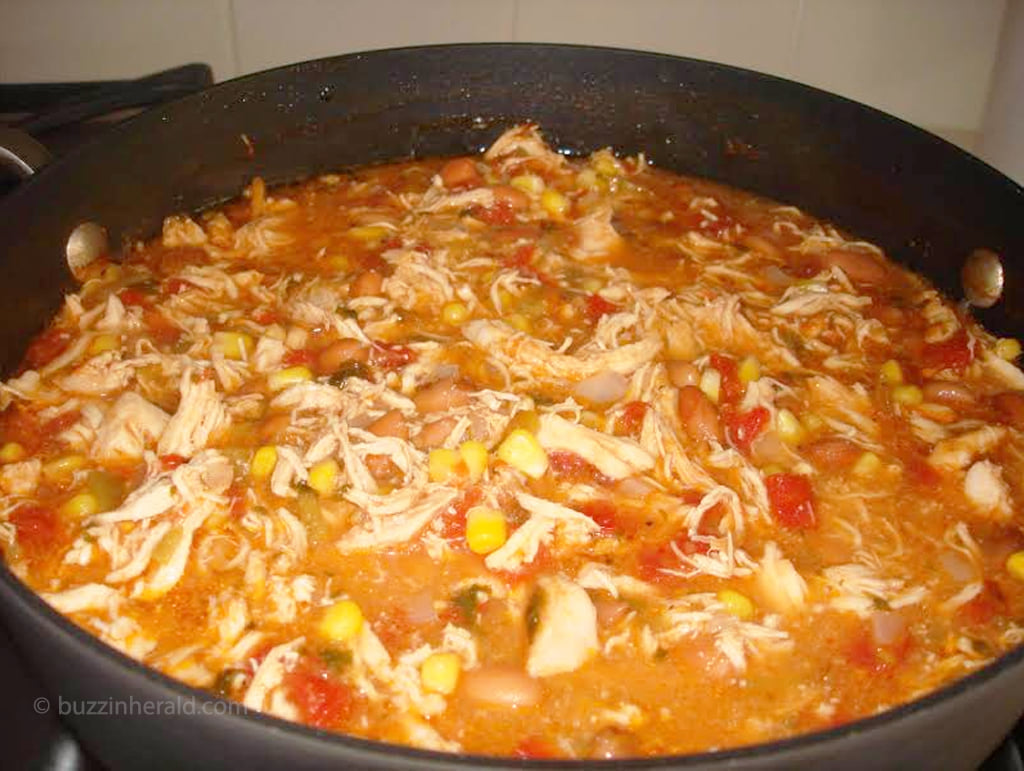 I've apparently made all the chicken tortilla soup recipes, but this is the first one I was really excited about! Ready in less than an hour and SO EASY!
Serves: 4 to 6
Ingredients
3 1/2 c chicken broth
2 chicken breasts, whole
1/2 c chopped onion
1/2 Tbsp ground cumin
1 clove garlic, minced
1 Tbsp cooking oil
1 can(s) diced tomatoes (16 oz)
1 can(s) tomato sauce (8 oz)
1 can(s) diced green chili peppers (4 oz)
1/4 c chopped fresh cilantro or parsley
1 tbsp fresh oregano, or 1 tsp. dried oregano
1 can(s) pinto beans (16 oz)
1 c frozen corn
salt and pepper, to taste
Directions
Cook chicken breasts. Remove bones and shred/finely chop.
Place chicken broth and chicken in medium to a large soup pot along with the chopped onions, cilantro, and minced garlic.
Add diced tomatoes, tomato sauce, diced green chili peppers, and pinto beans.
Add cumin, oregano, salt (about 1 tsp), and pepper (about 1/2 tsp).
Bring to a boil and reduce heat. Simmer uncovered for 20 minutes.
Add 1 cup of corn.
Heat until corn is heated. This can all be done in the Crock-Pot as well.
Serve with optional garnishes of shredded cheese, sour cream, guacamole, and tortilla chips.
For Ingredients And Complete Cooking Instructions Please Head On Over To Next Page Or Open button (>) and don't forget to SHARE with your Facebook friends
advertisement